Google Maps is now available in PhotoPills for iOS!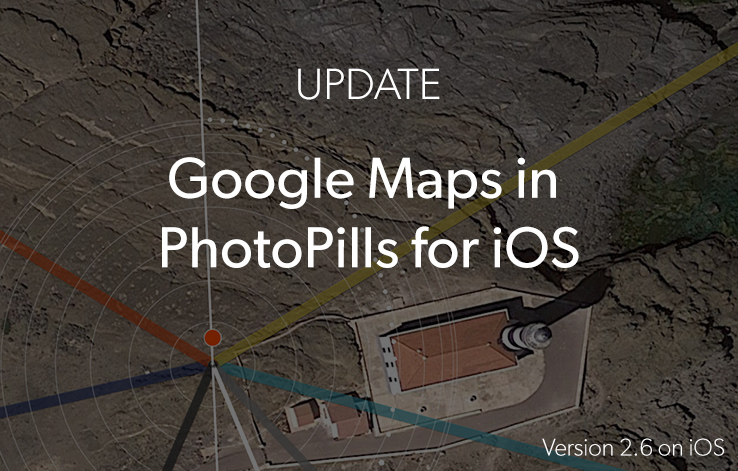 Finally!
We're super happy to announce that Google Maps is now available in the new PhotoPills 2.6 iOS version.
Update now and start enjoying:
Google Maps (normal, satellite, hybrid and terrain). On the Planner, to change the map type just tap on the "+" button you see on the map, swipe the options to the left and tap on the button with the map icon. Watch this video to master the "+" button.
Google Elevation API. If you are a moonhunter and you need really accurate altitude information, this is the datasource to use. By default PhotoPills uses SRTM/ASTER datasets. Please, select the mode you wish to use in Settings (Main Menu > My Stuff section > Settings).
To update to PhotoPills 2.6, go to the App Store, log in with the Apple ID you used to buy PhotoPills, search for PhotoPills and you'll see it's ready to download.
Please, If you find a bug (or have a suggestion), send us an email to info@photopills.com and we'll fix it as soon as possible.
We'll keep improving :)
Thanks for your support!
Imagine. Plan. Shoot.!