Embark on a PhotoPills Expedition to Antarctica to photograph the Midnight Sun, the Moon (and the Penguins)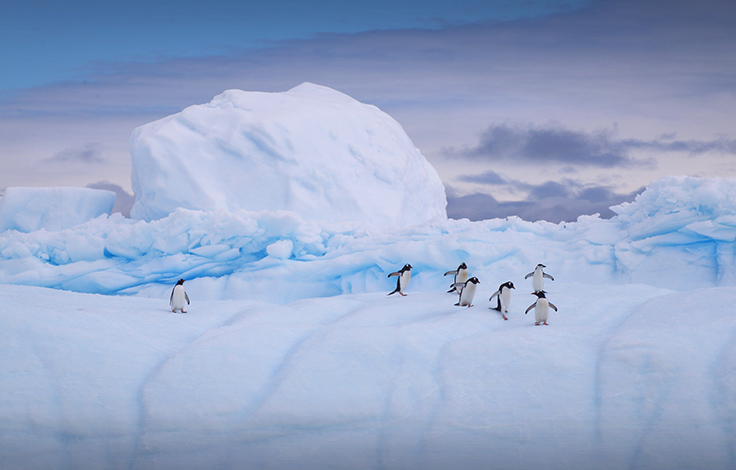 PhotoPillers in Antarctica...
This is one of those rare opportunities that crosses your path once in a lifetime...
Are you in?
From December 21st 2020 to January 3rd 2021 PhotoPills Master Marco Grassi (along with 6 brave PhotoPillers) will be sailing in Antarctica to photograph the endless golden light, the Midnight Sun (and the Moon) along with the marvels of the highest, driest and coldest continent on Earth...
Literally, where the world ENDS! :)
Can you imagine a better place to spend Christmas and New Year's Eve?
The expedition will begin with a direct flight from Punta Arenas (Chile) to King George Island (Antarctica) on a private charter flight, skipping the temible Drake Passage – the roughest sea in the World!
Once in the "White Continent", we won't be joining one of those jam-packed giant tourist expedition vessels. Instead, we'll jump onto the Ocean Tramp, a 20-meter yacht specially designed to explore shallower waters and get into locations that bigger ships can't reach.
Flexibility is key!
Marco will work with Captain Damian Foxall to choose the best route in order to maximize the photographic opportunities we'll find at our destinations along the way, while responding to local conditions of weather and ice...
Captain Foxall and Ocean Tramp's experienced first mate and cook have an excellent track record of delivering exceptional Antarctic experiences for their guests. Ocean Tramp normally sleeps eight guests in four cabins, but we're limiting the group size to six for more space onboard, in the zodiac, and at landing sites.
And of course, we'll be taking photos all day long...
Can you imagine it?
Photographing Antarctica's golden light, the Midnight Sun (and the Moon) with giant icy cliffs, spiky blue icebergs, dramatic seascapes, frozen landscapes, polar volcanos, whales (humpbacks, fin), killer whales (orcas), seals (Weddell, crabeater, leopard), penguins (Adélie, gentoo, chinstrap) and lots of birds (skua, antarctic tern, petrel)...
It's a dream come true!
To achieve it, we'll use the planning power of PhotoPills and the expert knowledge of Marco Grassi and Captain Damian Foxall to always be at the right place at the right time.
Top secret: we have quite a few legendary photos planned already ;)
It can be done!
We did it in Iceland...
We did it in Namibia...
And we'll do it again in Antarctica!
Who is in?
Applications will open very (very) soon. For now, please sign up for priority access through the following application form telling us about yourself and what you'd like to learn in this exciting photography experience!
You'll be the first to be notified when the bookings for the 2020 PhotoPills Expedition to Antarctica are officially open. Promised!
Do you want an example of how huge this will be?
This is a glimpse to what happened in the PhotoPills Expedition to Iceland... But we had so many adventures and so much fun... We can't wait for Antarctica!
But you don't have to take our word for granted. Here's what some PhotoPillers say about the PhotoPills adventures and Marco Grassi:
Warren Hatch
"I went to Iceland expecting to have the opportunity to photograph the marvelous landscape and master nightscapes. What I encountered was so much more – 14 kindred souls from across the globe who share a passion for photography. Together we expanded our creative boundaries, learned from one another and had an insane amount of fun in the process. I am confident that everyone came away from the experience a better photographer."
Luka V.
"Being on the tour with Marco was really amazing. You can rely on him for so many things. He is a very good guide, always ready to help you, whether it is carrying something (when you are tired), lending you some wipes for cleaning your lens (when you are standing in the middle of a stream) and of of course helping you with photography. Whenever we were at a location he gave us the time and space to do our own shoot, but in the meanwhile he searched for new compositions. And I often heard him shouting, "Luka come over here; there is also a very good spot." I felt very safe with him. He cares about everyone in his group. And of course he is a really talented photographer with an amazing feeling for composition and light. And the result is you come home with dozens of good photos. I mean really good photos."
Carlos F. Vásquez
"During my experience in Iceland I lived wonderful moments and had surprises that were beyond the expected. It completely exceeded my initial expectations! Sharing knowledge, experiences and ways of working and living photography with such a great group has been one of the most enriching life experiences I have ever had.
Who he said that learning and knowledge sharing can not be wonderfully fun?"
Ray L.
"I started to plan our tour in the Dolomites in Dec 2016. I had a lot of troubles making decisions due to little information I could get from internet (no Google nor google map available in China as you may know) and there were not many choices for hotels or refuges on Ctrip (the biggest online travel agent in China). So it has been puzzling me for months. I have to thank Max Rive and Arild Heitmann, mutual friends of Marco for introducing him as our private tour guide for 6 days in late Oct 2017. Then everything became simple and easy.
Marco not only tailor-made our tour with flexibility for better chances of photography (good choices of hotels and food along the tour, yeah I am a foodie, lol) but also made my dream of camping overnight in Seceda come true! Since my buddy Jackson Wang and I had zero camping experiences, Marco almost prepared everything we needed for camping locally (that save a lot of weights for the rest of our tour) and he even offered to carry most of the equipment when we were hiking up to Seceda (his backpack was like 30kg, hell knows how he could manage that!). If he did not help us carrying the stuff, I doubt whether we could get to the top in time for the amazing sunset. Marco also drove us back to Vienna's airport from The Dolomites via Lake Bled, Slovenia (8h trip!) so we got extra chances to shoot good pictures there.
So my friend, Marco Grassi, you are not only an outstanding photographer who gave us a lot of professional and incentive instructions both on the field while shooting and during post processing sessions, you also are an enthusiast and friendly person always willing to help. I did enjoy the time we spent together, thank you very much.
While I am writing this to let you know how great Marco is at his job, I have already made up my mind to join Marco's Patagonia tour next April. Yes, just because it is Marco Grassi."
Khaled A.
"Marco, thank you s much for the amazing time, photos and tour. I first met Marco during the Patagonia Autumn Tour. The tour was completely different compared to the other tour I have been on. Although it is still of all photography levels, the locations, tips regarding compositions and discussion we have il also aimed for the serious photographers. I have learned a lot from Marco. The trip was very well coordinated.
Although we did visit a LOT of locations, the tour was made very easy for everyone so we could all concentrate on photography. Also special thanks to Jessica, who is a great help. The Dolomites tour was just as good. See you again Marco in Scotland – your fan, Khaled."