The PhotoPills Expedition To Antarctica is Sold Out (Join the Waiting List)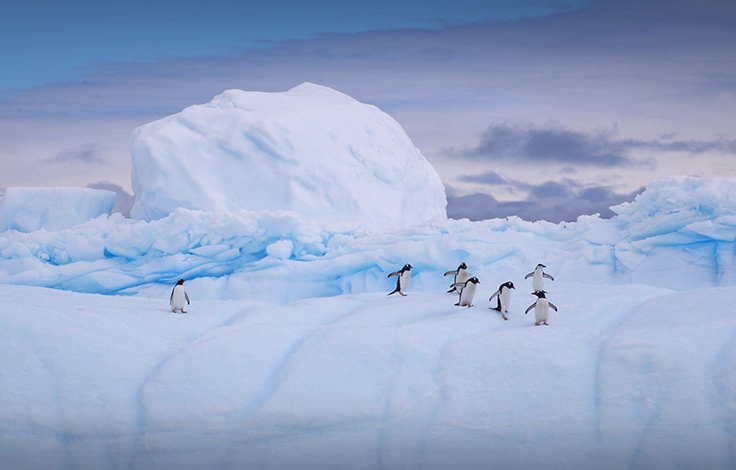 The PhotoPills Expedition to Antarctica is SOLD OUT now!
Wow!
All 6 spots are already gone!
Thanks so much :D
Wish to join us?
Don't give up!
Click here to join the Waiting List.
Be the first one to know when a cancellation occurs.
PhotoPillers in Antarctica...
This is one of those rare opportunity that crosses your path once in a lifetime...
Are you in?
From December 21st 2020 to January 3rd 2021 PhotoPills Master Marco Grassi (along with 6 brave PhotoPillers) will be sailing in Antarctica to photograph the endless golden light, the midnight Sun (and the Moon) along with the marvels of the highest, driest and coldest continent on Earth…
Literally, where the world ENDS! :)
Can you imagine a better place to spend Christmas and New Year's Eve?
The expedition will begin with a direct flight from Punta Arenas (Chile) to King George Island (Antarctica) on a charter flight, skipping the temible Drake Passage – the roughest sea in the world!
Once in the "White Continent", we won't be joining one of those jam-packed giant tourist expedition vessels. Instead, we'll jump onto the Ocean Tramp, a 20-meter yacht specially designed to explore shallower waters and get into locations that bigger ships can't reach.
Flexibility is key!
Marco will work with Captain Damian Foxall to choose the best route in order to maximize the photographic opportunities we'll find at our destinations along the way, while responding to local conditions of weather and ice...
Captain Foxall and Ocean Tramp's experienced first mate and cook have an excellent track record of delivering exceptional Antarctic experiences for their guests. Ocean Tramp normally sleeps eight guests in four cabins, but we're limiting the group size to six for more space onboard, in the zodiac, and at landing sites. 
Of course, we'll be taking photos all day long, but...
Can you imagine it?
Photographing Antarctica's golden light, the Midnight Sun (and the Moon) with giant icy cliffs, spiky blue icebergs, dramatic seascapes, frozen landscapes, polar volcanos, whales (humpbacks, fin), killer (orcas), seals (weddle, crab eater, leopard), penguins (Adélie, gentoo, chinstrap) and lots of birds (skua, antarctic tern, petrel)...
And in the comfort of a really small group of adventure-seekers...
It's a dream come true!
To achieve it, we'll use the planning power of PhotoPills and the expert knowledge of Marco Grassi and our Captain Damian Foxall to always be at the right place at the right time.
Top secret: we have quite a few legendary photos planned already ;)
It can be done!
We did it in Iceland...
We did it in Namibia...
We'll do it again in Antarctica!
Who is in?
The Deal (only 6 spots)
Since you subscribed to the Priority Access list...
We're offering you a $2,000 discount on the regular price!
All you have to do is to book 1 of the 6 spots available before Sunday, May 5th 2019.
Read carefully all the details of this unique adventure.
And when you're ready, fill in the booking form.
Please, book as soon as possible. The seats are sold on a first come, first served basis.
The Adventure
6 PhotoPillers | 1 PhotoPills Master | 1 Yacht | Antarctica | Endless legendary photos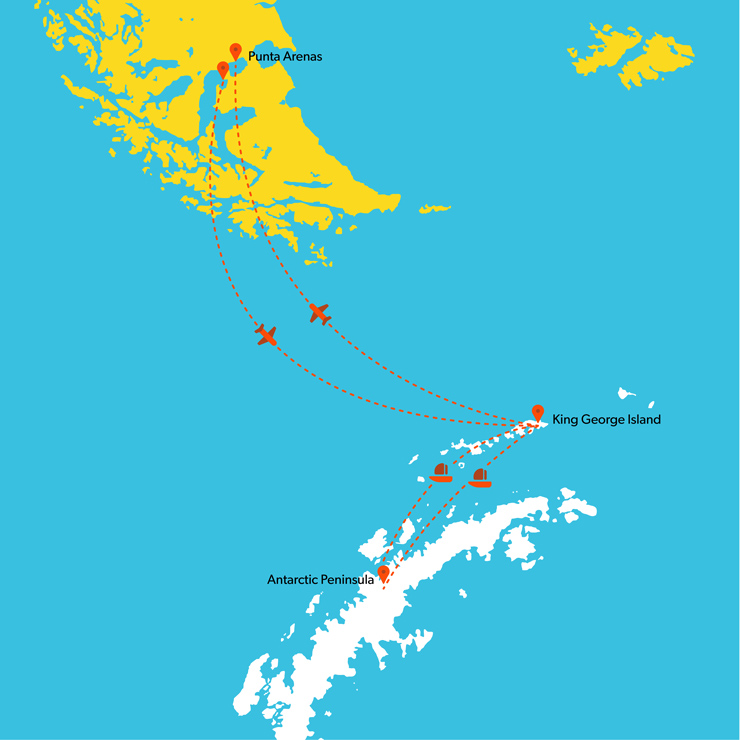 Warning! This is not a Christmas honeymoon...
We're recruiting 6 brave PhotoPillers (PhotoPills and photography nerds) to join PhotoPills Master Marco Grassi on a 14-day sailing expedition to photograph December's golden light, the Midnight Sun (and the Moon) along with Antarctica's treasures.
It's a non-stop adventure to chase legendary photos and you're a key asset!
We have planned tons of photos, and we'll sail to the end of the world to capture them...
But we also want to maximize our flexibility in terms of itinerary and schedule in order to take advantage of all the opportunities that the changing weather will surely put in our way.
If we see something interesting happening, we'll pick the best location possible, stop and take advantage of the occasion.

You're about to embark on a PhotoPills' style journey. And it's not going to be a honeymoon precisely... :P
This adventure is going to require a lot of physical effort... But it's going to be so fun!
Are you in?
"Antarctica. You know, that giant continent at the bottom of the Earth that's ruled by penguins and seals." – C.B. Cook, Twinepathy
Day 1. Sunday, December 20th - Great dinner at Punta Arenas (Chile)
The excitement is ramping up!
You land at Punta Arenas International Airport (PUQ) where Marco Grassi will welcome you.
If you decide to arrive on Dec 19th, it's also great (and I recommend you to do it because flight delays occur). It's always a good idea to play on the safe side and arrive two days earlier to make sure you don't miss your flight to Antarctica.
After going through the visa control and picking up your luggage, you'll jump onto the airport transfer vehicle to our beautiful hotel, Hotel Cabo de Hornos.
It's time to make new connections and chill a bit before the great expedition dinner.
Around 4:00pm, we'll meet at the hotel hall to go for a walk to explore Punta Arenas: Plaza de Armas, Hernando de Magallanes monument, 16th-century ship replicas in the Museum Nao Victoria...
We don't have much time in the city, and there is so much to see!
It's 8:00pm... Dinner time!
We'll enjoy some of the best Chilean cuisine in a nice local restaurant.
Ceviche, empanadas, asado, cazuela… what else?!
At some point of the dinner, Marco will go over the expedition plan...
Do you feel it?
It's the Antarctica calling!
Day 2. Monday, December 21st - Welcome to Antarctica
Today is the embarking day!
After a nice breakfast at the hotel, get ready for the ride to the airport, board our plane and fasten your seat belt, while enjoying the BIG BONUS of crossing the legendary Drake Passage in just a couple of hours by air...  instead of a couple of days of harsh sailing ;)
As we're arriving at King George Island, on the South Shetlands, have a look through the window to enjoy the dramatic Antarctic landscapes from above.
Like the very first explorers did in the 19th century, you're about to step onto 14,000,000 square kilometres (5,400,000 square miles) of ice that averages 1.9 km (1.2 mi; 6,200 ft) in thickness, nearly twice the size of Australia...
Welcome to Antarctica!
It's time to offload your bags and meet Captain Damian Foxall and the rest of the crew of the sailing expedition yacht, the Ocean Tramp.
Everything is set to sail and explore the South Shetland islands and the Antarctic Peninsula...
Delicious and healthy meals included!
But have a look at what our home for the next 13 days. Watch the following video to check the yacht out!
Day 3 to 13. Tuesday, December 22nd to Saturday, January 2nd - The White Continent
What does it feel like as you start to get close to the South Pole?
It's a privilege to be down here, so far away from our daily lives.
Everything is different in Antarctica, there is no other place like this on Earth.
You're not dreaming, you're living.
You're sailing the Antarctic waters in a small boat with a bunch of like-minded people. You're exploring the unknown, the frozen landscapes, among penguins, seals and icebergs.
"Whales to port!", Captain Foxall shouts.
Be always with your camera in hand, ready to immortalize the moment.
From the yacht, from the zodiac, from the mainland...
There'll be lots of magic moments to be captured!
The light, the Midnight Sun and the Moon
Bring lots of batteries, memory cards and hard drives...
In December, days are long in Antarctica...
Very, very long!
Actually, there won't be nighttime :P
According to PhotoPills, the Sun will go slightly below the horizon for a few hours. But never below -4º of elevation.
So it will never get completely dark!
Sunrise will be around 2:10am and sunset around midnight. The golden hour will last about 6 hours, including 2 hours with the Sun below the horizon.
These are great conditions for awesome wildlife, landscape and Moon photography.
Jeez! Imagine a giant Moon with a giant iceberg in golden light…
No time to waste!
We'll sleep when we get back home :P
The wildlife
Antarctica is a heaven in terms of wildlife.
And we plan to have as many landings and zodiac excursions per day as possible to maximize the opportunities to photograph:
Gentoo penguins, chinstraps penguins and Adélie penguins.
Humpback whales, fin whales and even killer whales (orcas) if we're lucky.
Weddell seals, crabeater seals, leopard seals. We won't encounter many fur seals nor elephant seals although there are a few chances.
Skuas, Antarctic terns, petrels, and many other type of seabirds.
The sites
There are lots of amazing sites in the Antarctic Peninsula and the South Shetland Islands. And we'll do our best to visit as many as we can during our journey.
And thanks to our yacht and the small group size, we'll have maximum flexibility to carry on frequent landings. This means more time on the ground than you would have on any other tour.
Everything will begin as soon as we land. This adventure begins in King George Island and then continues south, diving into the wild...
Sailors on board!
This is the last call…
We're about to start our sailing adventure!
King George Island
Researchers and a diverse selection of vegetation and animal life share this enigmatic island.
King George Island is much more than the getaway to Antarctica. Home to scientific bases from across the world, the largest of the South Shetland Island (120 km or 75 mi long) it's also home to colonies of nesting Adélie and chinstrap penguins, kelp gulls, blue-eyed cormorants, Antarctic terns, skuas and southern giant petrels.
Maybe the most eccentric attraction on King George is the Church of the Holy Trinity. Built by the Russians in 2014, it's the first Orthodox church ever built on Antarctica.
Deception Island
Covered by multiple glaciers, Deception Island is one of the two active volcanoes in Antarctica. The other one, Mount Erebus, is roughly due south of New Zealand...
The rock structures known as the Sewing-Machine Needles points out the entrance to the volcano, a 230 m (755 ft) wide passage called Neptune's Bellows...
The feeling of sailing through the narrow passage into the flooded caldera is truly undescriptible.
Watch out! There is a real hazard in the middle of the passage... Ravnan Rock quietly awaits at only 2.5 m (8.2 ft) below the water. But there is nothing to worry about, we're in good hands with Captain Foxall.
This circular shaped island, with a diameter of about 12 km (7.5 mi), is home to a wide diversity of wildlife. Eight types of seabirds nest here, including one of the world's largest colonies of chinstrap penguin. There are over 100,000 breeding pairs of penguins at Baily Head… It's a photographer's paradise!
But wildlife is not the only interesting thing here. Rock formations, the remains on the ancient whale station, hot springs, 18 endemic species of moss and lichens…
And just inside Neptune's Bellows lies a cove called Whalers Bay, which is bordered by a large black sand beach.
Whalers Bay
If Baily Head is a wildlife heaven, Whalers Bay is heaven if you love abandoned human structures…
These include artefacts, wooden water boats and structural remains from the early whaling period (1906-1912) related to Captain Adolfo Andresen of the Chilean Sociedad Ballenera de Magallanes, the Norwegian Hektor Whaling Station (1912-1931), the period of British scientific and mapping activity (1944-1969), a cemetery containing 35 burials, and a memorial to 10 men lost at sea.
Not surprisingly, the site has been designated a Historic Site, following a proposal by Chile and Norway to the Antarctic Treaty Consultative Meeting.
Enterprise Island
Enterprise Island (aka Isla Lientur, and Isla Nansen Norte, translated as North Nansen Island) is located in Wilhelmina Bay.
There, we'll find the wreck of the whaling vessel Gouvernøren in little Foyn Harbour. A part of it still remains above the water!
Scattered around the coast, there are the remains of the whealers period (1915-1930), including wooden boats.
Gerlache Strait
Here, you'll fall in love with Antarctica…
Known for its spiky icebergs, pristine waters and humpback whale sightings feeding on swarms of krill, the 200 km (124 mi) long channel is jam-packed with natural beauty and wildlife.
Get ready to experience how spectacular, raw, humbling, dynamic, and alive Antarctica is.
Paradise Bay
Paradise Harbor, also known as Paradise Bay, is an ice paradise, home to terns, petrels, cormorants, seals, penguins, and whales.
It's time to jump onto the zodiac and explore the numerous blue icebergs of different shapes. When the glaciers aren't calving, the waters in the bay are quite calm allowing us to enjoy the water reflections of the surrounding glaciated mountains and ice cliffs.
We'll also see crabeater seals and gentoo penguins resting on ice floes, and even whales swimming around if we're lucky!
Neumayer Channel
Neumayer Channel is known for its majestic cliffs…
It's said to be like a maze with no visible exits because of its inverted S-shape. Its entrance and exit both have sharp bends.
The channel is 26 km (16 mi) long and about 2.4km (1.5 mi) wide. It separates Anvers Island from Wiencke Island and Doumer Island, in the Palmer Archipelago.
Playful penguins and seals are also a major attraction, and you'll even have the opportunity to spot whales quite often.
Along the channel we'll stop at another amazing site: Port Lockroy.
Port Lockroy
Discovered by French explorer Jean-Baptiste Charcot around 1904, Port Lockroy is located in a scenic bay on Goudier Island, surrounded by the glaciers and steep mountains of Wiencke Island.
During World War II, the British built a secret military base here to keep out enemy forces. After the war, researchers took over. The first measurements of the ionosphere, and the first recording of an atmospheric whistler from Antarctica were taken here.
The base now functions only as a museum and post office. Whether you're sending a postcard or buying a souvenir, all profits go to the base itself as well as the Antarctic Heritage Trust. Base A is designated a historic site and Antarctic monument under the Antarctic Treaty.
If you wish to send a postcard to your family and friends, do it here!
Peltier Channel
Continuing our expedition south, we'll go along the 11 km (7 mi) of Peltier channel, another spectacular pass.
Lemaire Channel
Lemaire Channel is 11 km (7 mi) long and just 1,600 m (1 mi) wide at its narrowest point. The entrance is guarded by the giant towers of Cape Renard, a rock formation that seems taken from the Lord of the Rings. It's so unreal!
Sailing in the calm waters of Lemaire Channel in December, at sunset, is an experience you have to live at least once in a lifetime. The golden light will paint the towering rock faces, stunning glaciers and beautiful clouds, as they are reflected in the mirrored water surface. What a show!
Pléneau Island and the "iceberg graveyard"
Just south of Lemaire Channel, there is a super small island: Pléneau Island.
It's only 1.5 km (0.9 mi) long and 500 m (1,640 ft) wide!
The island gets its name from Paul Pléneau, a french photographer that was in Jean-Baptiste Charcot's expedition to Antarctica (1903-1905), when the island was first chartered.
This small island is a great place to spot southern elephant seals, gentoo penguins, kelp gulls and south polar skuas.
Next to the island is the "iceberg graveyard". This place is known by its stunishing iceberg scenery. A great place to take the zodiac out!
Port Charcot
Port Charcot is a 2.4 km (1.5 mi) wide bay at the north of Booth Island, an 8 km (5 mi) long Y-shaped island forming the western side of the Lemaire Channel.
This bay lies on the north-western arm of the "Y" shore of Booth Island. From the southern beach of the NW arm (Salpêtrière Bay) the site rises through a gentle slope leading to the north to a 50 m (164 ft) hill where remains of the Charcot's expedition can be found.
On the northern shore there is a small cobbled bay, Français Cove, sheltered by two small offshore rocky islets and a series of rocky outcrops surround the bay.
All types of wildlife breed here, including Adélie penguins, chinstrap penguins, gentoo penguins, kelp gulls, Antarctic terns, blue-eyed shag, and south polar skuas.
Weddell seals, Antarctic fur seals, crabeater seals and leopard seals are regularly sighted in the vicinity.
The location is the the winter base of the French Antarctic Expedition (1903-1905) onboard the Français under the command of Jean-Baptiste Charcot. Remains from the expedition are still visible in the form of a cairn with a wooden pillar, the stone built magnetic hut, the wreck of a tender and other artefacts.
Well...
This is just a glimpse of the numerous sites we'll be visiting :)
Embracing the unexpected is part of this Antarctic adventure!
Although we have a well defined route, take it as a guide only. Depending on weather and ice conditions, Captain Damian Foxall and Marco Grassi will adjust the route to maximize the photo opportunities of icebergs, landscape and wildlife.
The learning pills
Marco Grassi will be always ready to assist you both when shooting and when post processing.
Also, there will be time for image reviews and critiques.
Need help with your camera skills? Ask Marco!
Need help with your post processing skills? Ask Marco!
Need help with your italian cuisine skills? Ask Marco!
You'll go home with lots of legendary photos and with lots of new photography (and non photography) skills...
Promised!
Christmas and New Year's Eve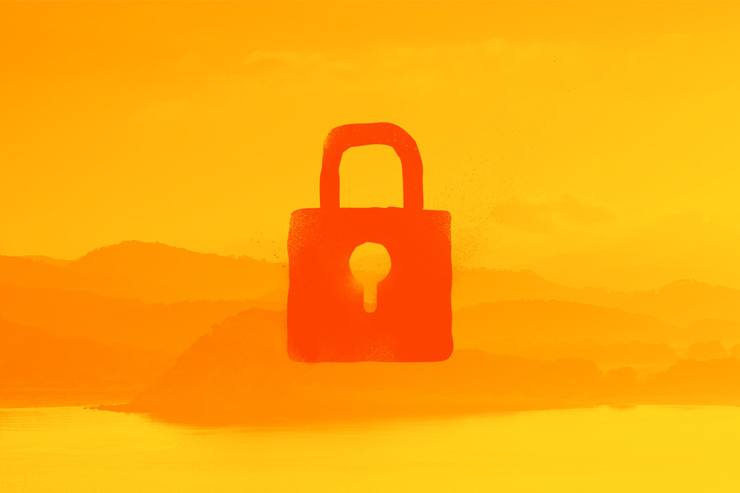 I'll keep the special activities for these two dates secret.
I've told you far too much already...
You'll have to join us to find it out! :P
Day 14. Sunday, January 3rd - Farewell Antarctica
After our days of exploration, we'll say goodbye to the Ocean Tramp crew and disembark at King George Island, where we'll take a flight across the Drake Passage back to Punta Arenas.
On the plane, you look out your window and get a last glimpse at the frozen landscape. Farewell Antarctica!
After the group transfer to our hotel (Hotel Cabo de Hornos), it's time to chill and enjoy an evening in the city or at the hotel. I bet you're exhausted! :)
Day 15. Monday, January 4th - Life goes on...
The first morning rays of light surprise you as you slowly open your eyes.
"Where am I?"
Don't worry, you're safe, inland, resting on your comfortable bed...
Don't you remember?
There is day and night here!
You're far away from Antarctica...
Yet you feel Antarctica will never leave you.
It's time to say goodbye.
After your last breakfast in Chile, you head to the Punta Arenas International Airport to catch your departing flight.
Farewell!
Life goes on...
Book now and save $2,000 (only 6 spots)
To book your cabin spot at a reduced price (saving $2,000 on regular price), a $3,000 deposit is required by Sunday, May 5th 2019.
Balance payment will be due as follows: 40% by July 27th 2019, 40% by October 27th 2019 and the final 20% by February 23th 2020.
To avoid Drake Passage crossing, all prices include the flight in and out Antarctica from Punta Arenas which typically costs between $6,000 - $8,000 per person (see "what's included in the price section" below).
Please, finalize your booking as soon as possible. The seats are sold on a first come, first served basis.

Cabin #1 (Shackleton Suite) - Double occupancy $19,500 per person (regular price is $21,500 per person)
Available for double occupancy booking (two people sharing a room). It's the second largest cabin on board and the only cabin with an ensuite bathroom which you'll be sharing with your cabin mate (but we can't guarantee same sex). Recommended, but not limited, to people traveling together.
BOOK NOW - DOUBLE OCCUPANCY DEPOSIT $3,000 per person
Cabin #2 - Single occupancy $21,000 (regular price is $23,000)
Third most spacious cabin. Available for single occupancy booking only.
BOOK NOW - SINGLE OCCUPANCY DEPOSIT $3,000
Cabin #3 - Double occupancy $18,000 per person (regular price $20,000 per person)
The largest cabin. Located in the bow and available for double occupancy booking (two people sharing a room). Please note that we can't guarantee that your cabin mate will be of the same sex.
BOOK NOW - DOUBLE OCCUPANCY DEPOSIT $3,000 per person
Cabin #4 - Single occupancy $20,000 (regular price $22,000)
Smallest cabin. Available for single occupancy booking only.
BOOK NOW - SINGLE OCCUPANCY DEPOSIT $3,000
What's included in the price
A 14-day small group sailing expedition photographing Antarctica's soul with golden light, the Midnight Sun, and the Moon.
16 days/15 nights of learning, fun and adventure with Marco Grassi and the funniest geek community – the PhotoPillers. Including post-processing masterclasses on the boat and hotel.
Flight in and out Antarctica from Punta Arenas (typically costs between $6,000 - $8,000 per person). No time wasted on the Drake Passage crossing. Flight duration is about two hours, which frees up an extra four days on location in Antarctica, significantly reduces the potential for seasickness, and increases general safety.
Very small group, only 6 people.
Frequent landings to make the most of photographic opportunities along the coast and on the islands.
Excursions by zodiac among the icebergs.
Maximum flexibility. More time on the ground than with any other tour.
Breakfast, lunch and dinner from December 21th to January 3rd. Dinner on December 20th and breakfast on January 4th.
Two nights in Hotel Cabo de Hornos in Punta Arenas (December 20th and January 3rd) sharing.
All necessary transfers from arrival to departure in Punta Arenas, Chile.
The PhotoPills welcome kit.
What's not included
Flights to/from Punta Arenas (Chile).
Visa.
International medical and travel insurance coverage (mandatory).
Meet PhotoPills Master: Marco Grassi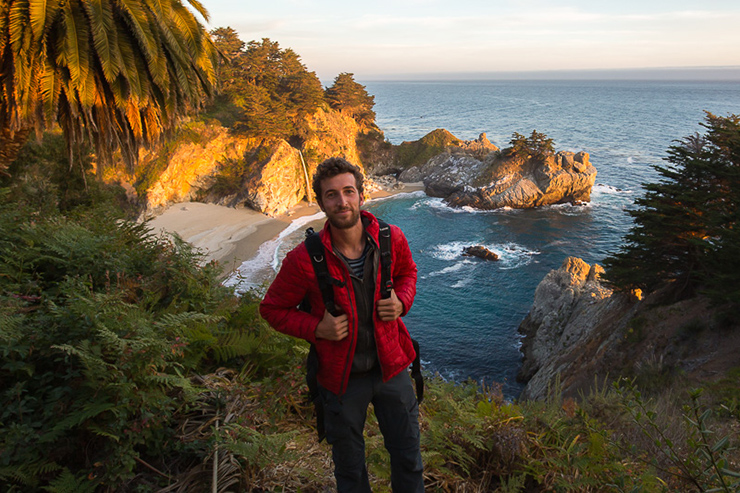 After the success of our first PhotoPills Expedition with Marco Grassi to the Faroe Islands... Antarctica comes next!
Born and raised in Italy, Marco Grassi is a self-taught and award-winning photographer focused on landscape photography as well as a photo educator leading workshops all around the world.
Marco's work has been published and rewarded extensively worldwide in a large variety of media outlets, such as the National Geographic, CNN, The Telegraph, BBC and GEO Magazine.
What can we say about Marco?
We love him and you're going to love him too!
But a picture is worth a thousand words...
So check out his amazing photography!
Do you want an example of how huge this will be?
This is a glimpse to what happened in the PhotoPills Expedition to Iceland... But we had so many adventures and so much fun... We can't wait for Antarctica!
But you don't have to take our word for granted. Here's what some PhotoPillers say about the PhotoPills adventures and Marco Grassi:
Warren Hatch
"I went to Iceland expecting to have the opportunity to photograph the marvelous landscape and master nightscapes. What I encountered was so much more – 14 kindred souls from across the globe who share a passion for photography. Together we expanded our creative boundaries, learned from one another and had an insane amount of fun in the process. I am confident that everyone came away from the experience a better photographer."
Luka V.
"Being on the tour with Marco was really amazing. You can rely on him for so many things. He is a very good guide, always ready to help you, whether it is carrying something (when you are tired), lending you some wipes for cleaning your lens (when you are standing in the middle of a stream) and of of course helping you with photography. Whenever we were at a location he gave us the time and space to do our own shoot, but in the meanwhile he searched for new compositions. And I often heard him shouting, "Luka come over here; there is also a very good spot." I felt very safe with him. He cares about everyone in his group. And of course he is a really talented photographer with an amazing feeling for composition and light. And the result is you come home with dozens of good photos. I mean really good photos."
Carlos F. Vásquez
"During my experience in Iceland I lived wonderful moments and had surprises that were beyond the expected. It completely exceeded my initial expectations! Sharing knowledge, experiences and ways of working and living photography with such a great group has been one of the most enriching life experiences I have ever had.
Who he said that learning and knowledge sharing can not be wonderfully fun?"
Ray L.
"I started to plan our tour in the Dolomites in Dec 2016. I had a lot of troubles making decisions due to little information I could get from internet (no Google nor google map available in China as you may know) and there were not many choices for hotels or refuges on Ctrip (the biggest online travel agent in China). So it has been puzzling me for months. I have to thank Max Rive and Arild Heitmann, mutual friends of Marco for introducing him as our private tour guide for 6 days in late Oct 2017. Then everything became simple and easy.
Marco not only tailor-made our tour with flexibility for better chances of photography (good choices of hotels and food along the tour, yeah I am a foodie, lol) but also made my dream of camping overnight in Seceda come true! Since my buddy Jackson Wang and I had zero camping experiences, Marco almost prepared everything we needed for camping locally (that save a lot of weights for the rest of our tour) and he even offered to carry most of the equipment when we were hiking up to Seceda (his backpack was like 30kg, hell knows how he could manage that!). If he did not help us carrying the stuff, I doubt whether we could get to the top in time for the amazing sunset. Marco also drove us back to Vienna's airport from The Dolomites via Lake Bled, Slovenia (8h trip!) so we got extra chances to shoot good pictures there.
So my friend, Marco Grassi, you are not only an outstanding photographer who gave us a lot of professional and incentive instructions both on the field while shooting and during post processing sessions, you also are an enthusiast and friendly person always willing to help. I did enjoy the time we spent together, thank you very much.
While I am writing this to let you know how great Marco is at his job, I have already made up my mind to join Marco's Patagonia tour next April. Yes, just because it is Marco Grassi."
Khaled A.
"Marco, thank you s much for the amazing time, photos and tour. I first met Marco during the Patagonia Autumn Tour. The tour was completely different compared to the other tour I have been on. Although it is still of all photography levels, the locations, tips regarding compositions and discussion we have il also aimed for the serious photographers. I have learned a lot from Marco. The trip was very well coordinated.
Although we did visit a LOT of locations, the tour was made very easy for everyone so we could all concentrate on photography. Also special thanks to Jessica, who is a great help. The Dolomites tour was just as good. See you again Marco in Scotland – your fan, Khaled."
FAQs
What makes this expedition so different?
Flexibility is king!
Flying in/out Antarctica, having our own yacht (with our own captain) and being a super small group give us the freedom to do whatever we feel like doing… At all times!
Do you want to stay in the mainland for a couple of hours more? Done!
Do you want to continue photographing the whales that emerged a while ago? Done!
We're in control, and we'll use that power to maximize the photographic opportunities.
We'll be real explorers in Antarctica.
And of course, you also have creative genius Marco Grassi and the planning power of PhotoPills!
I'm not a sailor, is that OK?
YES! Please join us no matter what.
Anyone with a sense of adventure and a desire to spend quality time in Antarctica will find this trips a great experience. Sailors and non-sailors alike both have incredible experiences.
What wildlife we can expect to see?
You'll see gentoo penguins, chinstraps penguins, Adélie penguins, humpback whales, fin whales. But you'll also spot weddell seals, crabeater seals, leopard seals. However, we won't encounter many fur seals nor elephant seals although there are a few chances.
And let's not forget skuas, Antarctic terns, petrels, and many other type of birds. Finally, we may see orcas but it's always challenging.
If we're departing to Antarctica on Monday, December 21st, do you suggest me being there on Sunday, December 20th or even on Saturday, December 19th?
If you arrive to Punta Arenas in the morning of Sunday, December 20th, before or just around noon, it's fine.
For the return ticket, fly at least 24 hours after the schedule arrival time. We also suggest you to purchase a fare that allows you to change the date of the flight.
Alternatively, you can purchase a good travel insurance covering missing flights. It's generally cheaper than buying a fully flexible ticket.
What's the temperature in Antarctica in December?
In December, expect temperatures under freezing on the Antarctic Peninsula. That is between -1ºC (30ºF) and -9ºC (16ºF).
What do you recommend I bring along for the expedition?
Your sense of adventure and fun, your camera and your sense of humor, of course.
Besides that? Don't worry!
We'll send you a list of gear you will need. A must are some Arctic Muck boots (insulated rubber boots). They're amazing.
Is it dangerous to sail in Antarctica?
Yachts in the Antarctic Peninsula have a very good track record. This is due to vessels taking a very high regard to safety.
Safety is a core element of every sailing trip. Every decision the crew makes is based on a risk analysis. They continuously watch the weather, and you will be in a surveyed vessel, which means the crew must comply with all safety regulations. And that includes strict requirements for lifejacket use.
That being said, each person on board must also use good judgement. If you follow what the Captain says you will be in good hands.
Will I need to fill out a medical form?
Yes.
The places you will be going are very remote and while everything you will be doing is completely safe, it does require some physical activity. Once you book your seat, you'll be required to send a medical form signed by a doctor.
Will I have internet on board?
One of the wonderful aspects of this trip is it allows you to unplug and get away from emails, phone calls, etc.
The yacht has a connection to the internet via a satellite phone. The crew uses it for weather updates, emails to update the boat's position and emergencies.
Is travel insurance included in the price of the expedition?
No.
Participants are required to purchase international medical and travel insurance coverage.
We strongly recommend that you purchase travel insurance coverage for costs related to unforeseen trip cancellation, delays, interruptions, and other unforeseen travel complications.
PhotoPills, S.L. doesn't take any responsibility if you are not fully covered.
What is the cancellation policy?
We hope you don't need to cancel your spot, but if a situation arises where you don't have a choice, our cancellation policy is the following.
If you cancel and the expedition to Antarctica is otherwise filled, we'll refund you the full booking fee you have paid, minus a $600 administrative fee and the bank payment fees that can't been recovered.
If you cancel and the expedition to Antarctica doesn't fill, due to flight and yacht upfront payments no refunds will be given. We strongly recommend you to get an insurance that covers the expedition price in case you need to cancel.
Refunds will be paid using the same original method of payment.