Book Your Seat On Our August Expedition To Iceland Before May 20th and Get $500 Off (only 4 spots)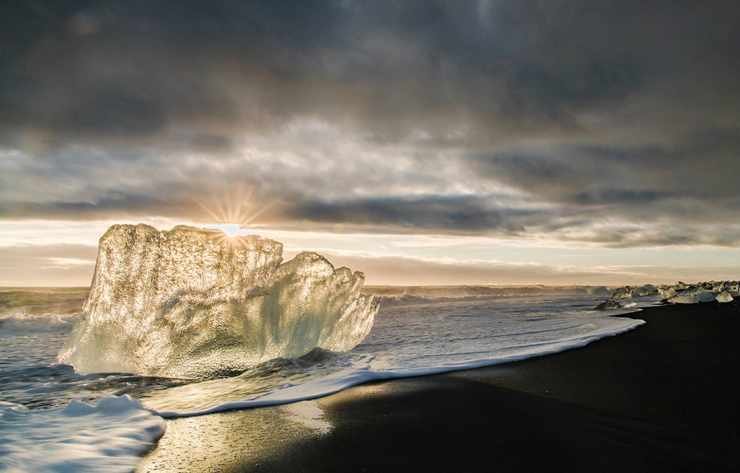 NOTE: This expedition is FULLY BOOKED.
Please, to be updated with future trips and adventures, fill in the form you'll find at the bottom of this link. Thanks!
At last!
We're excited to give you all the details about our August expedition – Legends of the Icelandic Light – across the entire country of Iceland with local Photographer, Donal Boyd, and us... the whole PhotoPills Team (Dates: August 11-21).
The Deal (only 4 spots)
Long story short...
We're offering you a $500 discount on the regular price.
All you have to do is to book 1 of the 4 spots available before May 20th.
How to book?
Fill in the application form at the bottom of this page and we'll send you all the details.
And If you need further support, we'd be happy to help too :)
The Adventure
10 Photographers | 4 Instructors | 1 Island | Countless Unseen Moments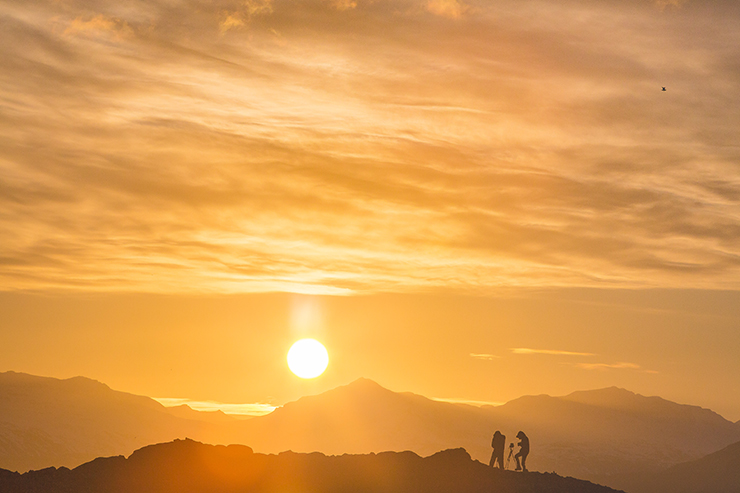 We're recruiting 10 adventurous photographers to join us on an exclusive journey to capture incredible and unique photos in Iceland's epic Landscape.
During this expedition, we aim to photograph hidden moments that occur every single day in nature, but the world is too blind to see. We'll be using the power of PhotoPills to predict these moments in Iceland that only our team has the expertise to find and shoot.
The PhotoPills Strategy
We'll be capturing truly legendary moments!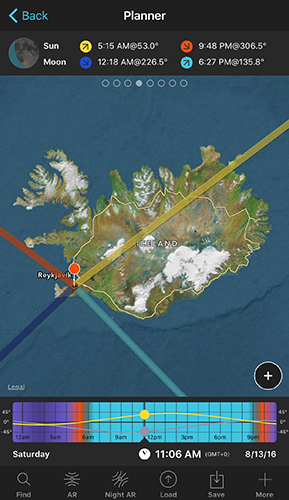 Golden Icelandic Light
This expedition is all about the Icelandic light and August is an excellent time of the year. The weather is warmer and the days are longer. This leave us with many hours of daylight to shoot from early in the morning to long into the evenings. We'll be teaching you how to use the PhotoPills app to plan and execute the best shots throughout our journey around the whole of Iceland!
Full Moon
We've discovered a very special full moon shot on the 19th of August. On the days leading up to the 19th there will be several opportunities to photograph the large moon as it's rising and setting in sync with the sun rise/set. The soft golden hour sunlight will provide perfect lighting conditions to exposure for the moon properly, which we will use to create unique moon photos.
Icelandic Weather Considerations
We'll be able to quickly adapt to changing weather conditions. Donal is an expert at reading the weather in Iceland and his experience leading groups throughout Iceland in the past gives him an edge in determining where to go next in the event of poor weather. Donal's keen knowledge of the Icelandic landscape is one of the major benefits for our group as we will have the greatest possibility for finding the best locations for shooting every single day. He's also uses PhotoPills every day in unison with reading the weather maps to plan his daily shoots!
The Itinerary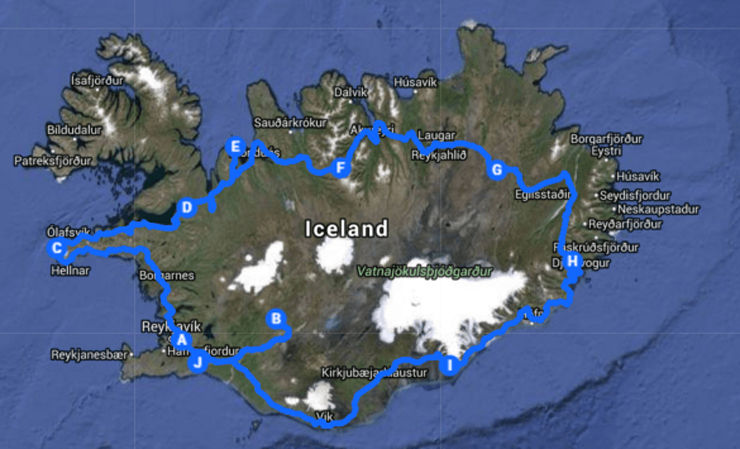 This is a once in a lifetime opportunity to learn from the PhotoPills team whilst being led across the entire contry of Iceland by local professional photographer and expert on Icelandic landscapes, Donal Boyd. 
Day 1, August 11 - Arrival to Iceland. The Adventure Begins!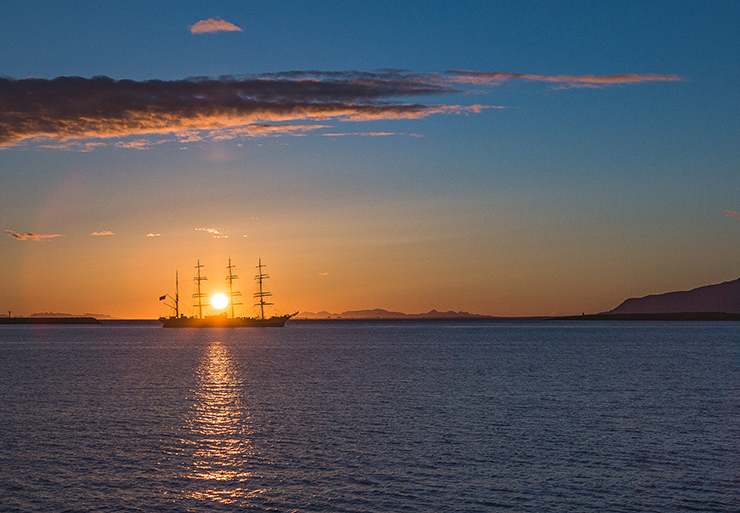 The trip begins with your arrival to Keflavik International Airport where you'll board the Flybus to a hotel in downtown Reykjavík. In the evening we will join together for a grand feast (think knights of the round-table style). Over dinner we'll introduce ourselves, review the plans for the exciting adventures ahead, and sample traditional Icelandic dishes!
After dinner we will take a stroll along the shoreline walkway to photograph the famous Reykjavík Sun Voyager and the dazzling Harpa Centre. We'll also photograph the city from the top of the iconic Hallgrímskirkja Church.
The golden hour light lasts until 10:30 PM, so the conditions should be perfect to shoot late into the evening!
Shot List:
Harpa Centre

Downtown Reykjavík

Sun Voyager

Hallgrímskirkja Church
Day 2, August 12 - Golden Circle & Icelandic Horses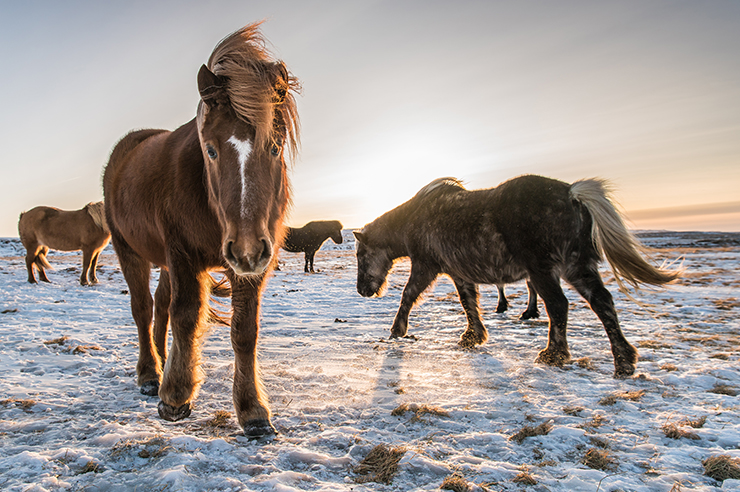 We're going to start off the second day strong by visiting a horse farm along the Golden Circle route where we will photograph beautiful Icelandic Horses in the early morning light. Other shooting locations for the day include the infamous Þingvellir National Park, Lake Silfra, the Almannagja fissure, the Strokkur Geysir, and more!
Shot List:
Icelandic Horses

Lake Silfra

Almannagja Fissure

Strokkur Geysir

Þingvellir National Park

Gulfoss Waterfall

Nightscape and star trails will be possible during nautical twilight at ~1:30 AM (It is possible that we could photograph the Strokkur Geysir with the stars)
Day 3, August 13 - The Wonders of Snæfellsnes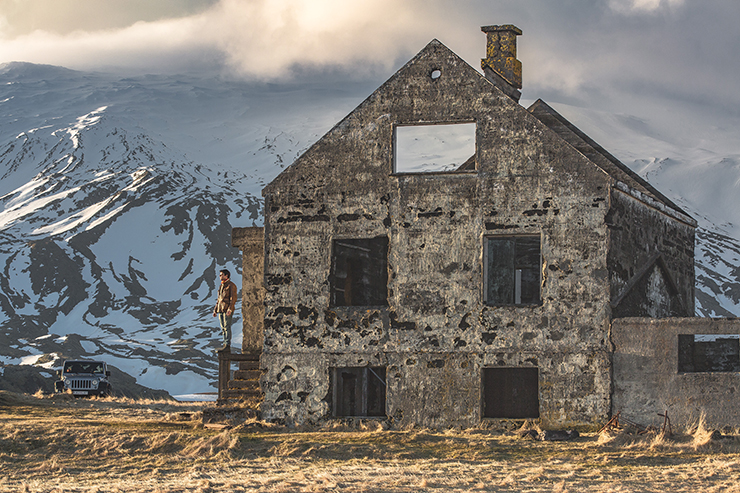 On this day we'll start out driving North towards the Snæfellsnes Peninsula where we'll do a loop around the mighty Snæfellsjökull Glacier – famed to be the entrance to the center of the earth in the novel by Jules Verne. On this day we'll also travel to the uniquely shaped Mount Kirkjufell and visit many other locations on the peninsula.
Shot List:
Snæfellsnes Peninsula

Mount Kirkjufell

Lava field on Snæfellsnes

Arnarstapi

Largest Hot Spring in Iceland – Deildartunguhver

Hraunfossar and Barnafoss waterfalls

Hvalfjordur
Day 4, August 14 - The Northern Route. Waterfalls, The Whale Fjord, and Hot Springs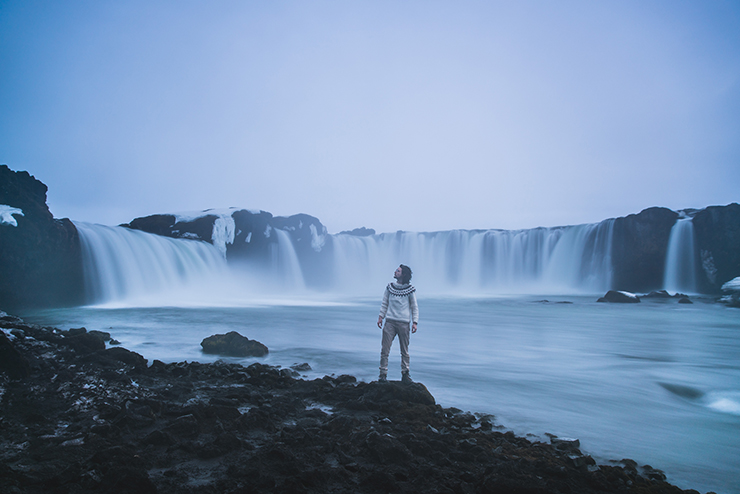 We'll continue our journey North towards Akureyi, stopping at the rock dragon, Hvitserkur on our way to a unique art-deco lighthouse near Skagaströnd. We'll make several stops along the route through the Skagafjörður fjord on our way to the impressive Godafoss Waterfall.
Shot List:
Lighthouse at Skagaströnd

Akureyi

Skagafjörður

Skagaströnd

Godafoss Waterfall

Hvitserkur (dragon rock structure)
Day 5, August 15 - The Amazing Lake Myvatn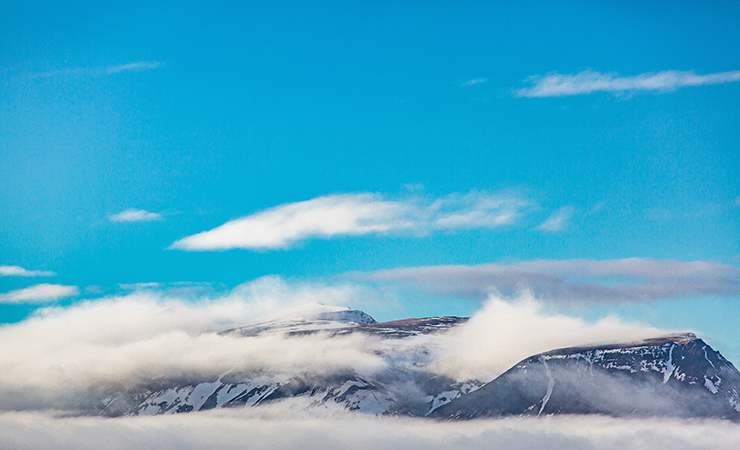 We'll spend the majority of this day exploring the area around Lake Myvatn. There's innumerous opportunity for photography in the area around the lake including unique rock structures, volcanic craters, geothermal hot spring caves, and more!
Shot List:
Lake Myvatn region

Dimmuborgir

Hverfel

Grjotagja (hot spring cave)
Day 6, August 16 - Volcanic Sites and Detifoss Waterfall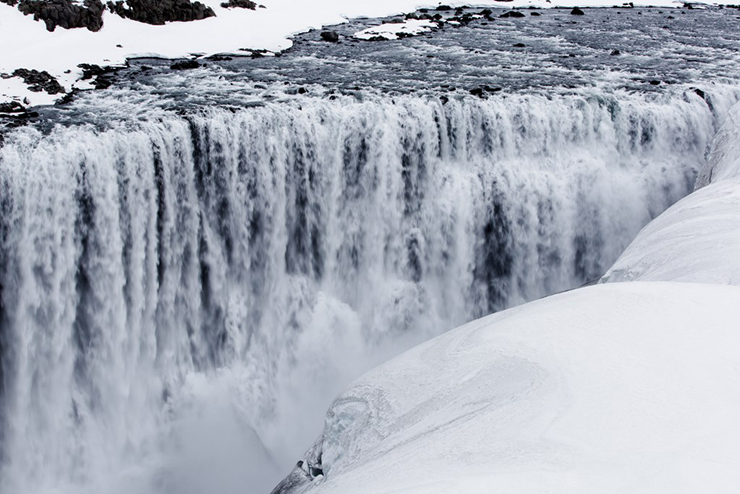 From Lake Myvatn we'll continue on through the hot spring region of Namaskard and the volcanic lands of Krafla. The highlight of this day will be Detifoss, Europe's most powerful waterfall.
Shot List:
Detifoss Waterfall

Selfoss Waterfall

Lake Viti

Lake Myvatn

Krafla Volcanic Region and Geothermal Power Station

Manaskard Geothermal Region
Day 7, August 17 - Magic of the Eastfjords and the Iceland's Forests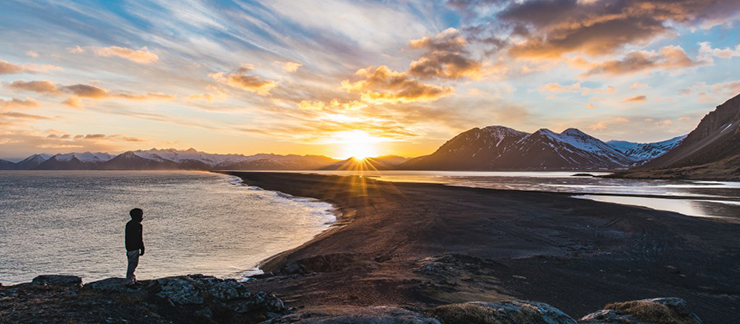 We'll be driving through the exceptional landscape of the Eastfjords, stopping at the largest forest in Iceland on the way, Hallormsstaður. In East Iceland there's a good chance we'll see reindeer on our drive along the shoreline between Djúpivogur and Hofn. Along the way we'll stop at several cliff overlooks and black sand beaches, waterfalls, and beautiful lightouses. There's a very good chance of seeing Reindeer as well.
We'll visit Vestrahorn Stokksness, one of the most magisterial and recognizable mountain ridges in South East Iceland. Lighting conditions will be superb for sunset during this time of year as the sun will be setting to the left of the mountain range.
Shot List:
Vestrahorn Stokksness

Djúpivogur

Reindeer

Hallormsstaður
Day 8, August 18 - Glacial Lagoon and Vatnajökull National Park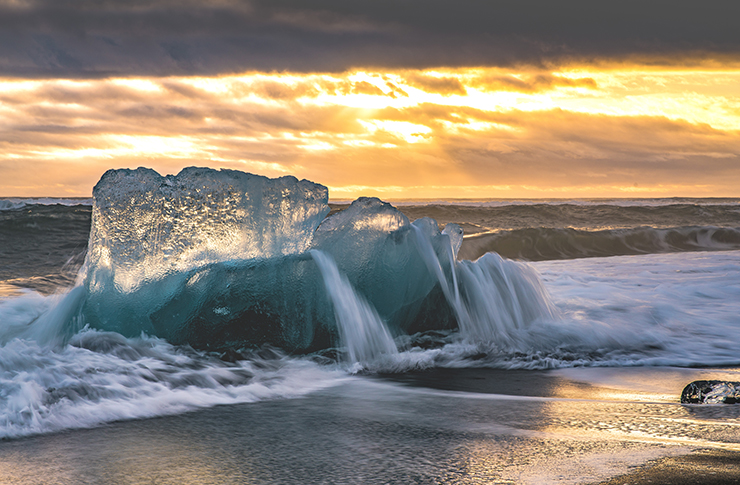 In the morning we'll set out to hit several shooting locations along the route to the Vatnajökull National Park in the South East of Iceland. This region is one of the most popular among landscape photographers because of the stark contrast between the Vatnajökull Glacier, Europe's largest glacier, and the surrounding foreground. There will be several interesting waterfalls and other unique geological structures for us to explore and photograph.
Here we will also find the magnificent Jökulsárlón (Glacial Lagoon) where we'll photograph the massive chunks of ice that have fallen off the glacier and into the lagoon as they float out to sea and wash up on the shore.
Shots list:
Fjaðrárgljúfur Canyon

Vestrahorn Stokksness

Skaftafell

Svartifoss (Waterfall)

Jökulsárlón (Glacial Lagoon)

Diamond Beach (Icebergs washed up on Black Sand Beach)

Djúpivogur (East Fjords)

Hvalnes in the East (Seashore Mountainscape)

Folaldafoss (Waterfall)
Day 9, August 19 - The Giant Full Moon Challenge at Reynisdrangar Rocks and South Coast Experience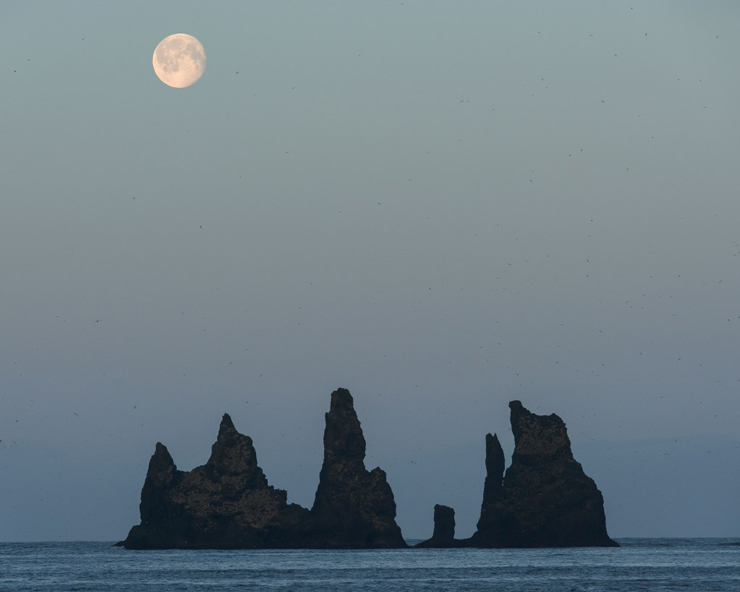 During this day we'll move West, stopping at several shooting locations in the Southern region of Iceland. On this day at 9:26 PM we've planned the exact position from which we'll photograph the full moon rising behind the iconic columnar sea rocks at Reynisdrangar beach in the town of Vik, Iceland's Southernmost point.
Shot List:
Skogafoss Waterfall

Black Sand Beach – Reynsfijidara

Church overlooking the Town of Vik

Giant Full Moon Shot!
We'll show you the process firsthand of how to scout locations for moon and sun silhouette shots using the PhotoPills app. This is a really unique opportunity to gain experience in creating these technically challenging shots (made possible with PhotoPills) with the PhotoPills team!
Note: There will also be an optional Milky Way light painting and star trails session at Skogafoss. If the conditions are right, we'll also attempt to photograph a moonbow at the waterfall - yes, just like a rainbow, but in the light of a full moon.
Day 10, August 20 - South Coast to Reykjavik
On our way back to Reykjavik we'll also visit the lighthouse at Dyrhólaey where there's a very good chance of seeing puffins as we photograph a beautiful natural stone arch.
Shot List:
Dyrholey Lighthouse

3 more secret locations including 2 unique waterfalls and a special cave

DC 3 Plane Wreckage on the Black Sand Beach

Seljalandsfoss Waterfall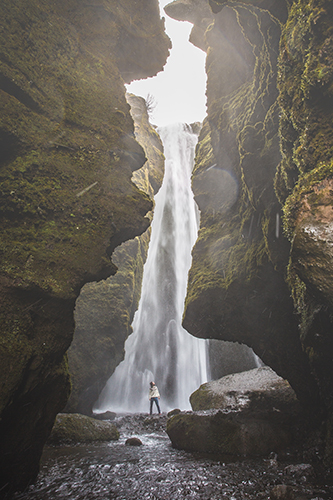 Day 11, August 21 - The Farewell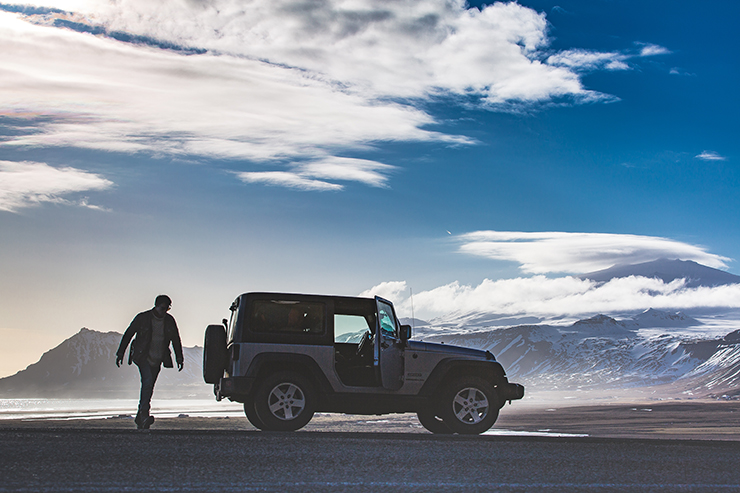 On this day the Flybus will take you from your hotel in Reykjavik to the Keflavik International airport for departure… unless of course you've decided you don't want to leave, which wouldn't be surprising at all
Applications are now open - Book by May 20th and save $500 (4 spots available)
Please fill out the application form at the bottom of this page telling us about yourself and why you're interested!
Single Person Price (single room):                                            
Regular price: $5500
Before May 20th: $5000 (~4400€) 
Group of 2 people (double room):
Regular price: $5000 per person
Before May 20th: $4500 per person (~3900€)                   
If we fill the tour with 10 people, everyone gets a $100/€100 discount. Share this expedition with your friends and social media!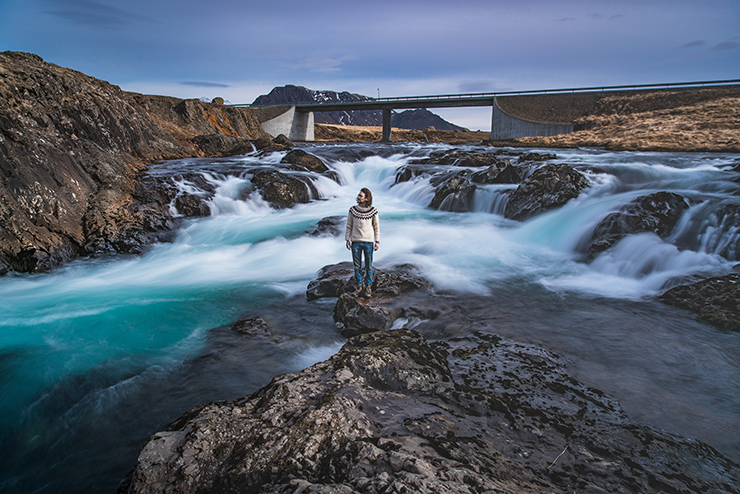 Whats included
10 full-days of shooting in the Icelandic Wilderness with transport in 4x4 vehicles

Small group size of 10 with 4-Instructors/Guides (Excellent Ratio for Learning)

Photography Advice from Local Professional Photographer and Master Landscape Photographer, Donal Boyd

Instruction from the masters of planning and the creators of PhotoPills - Germán Marquès, Antoni Cladera and Rafael Pons

Roundtrip Flybus Ticket to/from Keflavik International Airport

Accommodations for 10 nights with private/shared bathroom

Daily meals starting with the first team dinner on the day you arrive to breakfast on the day you depart on day 11
Whats not included
Airfare to/from Iceland

Travel Insurance (Recommended)

Alcoholic beverages and snacks

Anything that was not mentioned as included. 
Expedition added bonuses
A Code to Install PhotoPills App for FREE: If the Sun, Moon and Milky way are our allies, PhotoPills is our crystal ball. You'll learn how to use this powerful tool to help you turn your ideas into real images. And we'll provide a free installation code for everyone that has an iPhone or iPad. Note that PhotoPills is currently only available for Apple devices. The Android version will come at the end of the Year. Once released, Android users will get a free installation code too.
PhotoPills Masterclass After the Tour: Once back home, our photography life continues. And to help you become a true PhotoPills Master, you'll be able to join us in an on-line video call via Google Hangouts. We'll answer all your questions and we'll keep showing you how to make the most of the app to plan your ideas, step-by-step!
Post Proessing Sessions with Donal Boyd: Have you ever taken a photo, had a vision in mind for the perfect end result, but not been able to meet your expectations when processing in Lightroom, or any similar editing software? Well, you're in luck! Donal is also a master instructor in the use of Adobe Products and very proficient in the use of other image processing platforms. Donal will work specially with each individual teaching how to "shoot to edit", imparting techniques like "Expose to the Right" (ETTR), and more. Explaining the techniques used in the field with the thought of combinig, splicing, and dicing pixels in post-processing to make a scene really come to life!
PhotoPills saves the day!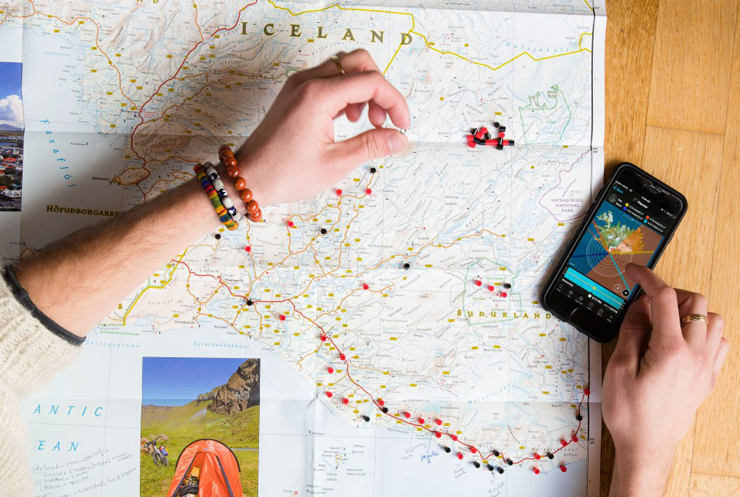 Donal shares his own experience using PhotoPills...
PhotoPills is my secret sauce when it comes to creating epic landscape photos in Iceland. Here in Iceland, the weather changes very rapidly and with PhotoPills I can quickly scout for sunset and sunrise locations in combination with my knowledge of the local weather on the fly using the App's Planner tool. Without PhotoPills, I'd be dead in the water most of the time... returning home from photo missions empty handed. It's an indispensable tool that I use every single day. It allows me to spot check locations without ever having visited in-person and helps me to identify totally new landscape photos that haven't been captured before
Testimonials
Donal Boyd as a photoguide in Iceland
My trip to Iceland was outstanding in every way. Don brought me to breath-taking locations to capture the spirit of Iceland. With his guidance I left with a dozen or more portfolio-worthy images and experiences I will never forget.
-James Perez-Rogers, USA
"Thank you Donal for introducing me to the awe-inspiring natural wonders of Iceland. The beauty and diversity of this country allows anyone with a camera to come away with great photos. Combining that beauty with your experience, knowledge, and sense of adventure, & humor made for breathtaking photos and an even better journey. Thank you again for an amazing adventure full of excitement & beautiful photography."
-Matthew Healy, USA
"I spent a weekend touring Iceland with Donal, and it was the crash course of a lifetime. It was amazing how many waterfalls, horizons, natural phenomena, and break taking views we were able to fit into a mere 36-hours – and that isn't even mentioning all the incredible photos I was able to show my friends and family."
-Derek Robinson, USA
"I had a fantastic experience in Iceland. There is so much natural beauty like the waterfalls, blue lagoon, the vistas, Reykjavik. Beautifully captured with the help of Donal Boyd as he guided us to the best view points for photographs. I can't wait to return!"
– Jay Fernandez, USA
PhotoPills app for planning creative photos
"A Tool Every Photographer Should Have - It's a rare occasion these days when a new app makes an appearance that raises the bar for all others. PhotoPills sets a new standard of being an app that photographers can't live without."
-Kevin Raber, The Luminous Landscape
"The Photographer's Swiss Army Knife - PhotoPills is like having a Swiss Army Knife for all photography matters in your pocket, at your service. Whether you're a seasoned photographer, or someone who's barely touched a camera, PhotoPills has you covered. You have a question, you get the answer."
-Francesco Gola, Digital Photography School
"To the Moon and Back - PhotoPills is an invaluable tool which I use every time I plan a shoot. It puts me on a natural high knowing that I've successfully captured what I had imagined in my mind."
-Mark Gee, Astronomy Photographer of the Year 2013
"Two Thumbs Up! - All I can say is that PhotoPills is the single most useful photography app on the planet, and I highly recommend it."
-Levi Sim - Photofocus.com 
FAQS
Physical demands: Most locations require a few minutes hiking, one or two locations require a moderate hike (4 km up and down hill). If you are concerned about the physical demands, please feel free to send us a message to discuss.
Northern Lights: Unfortunately, there will be little chance of seeing the Northern Lights during this time of year as the sun does not set low enough below the horizon to make for dark enough conditions. Although this doesn't mean there is no chance at all!
What if the weather is not cooperating? In the case that we encounter poor weather conditions, we reserve the right to modify the itinerary accordingly. We will do our best to plan ahead for the weather by using the expertise and past experiences of Donal. The beauty of it all is that we can use the power of PhotoPills to plan for new shooting locations on the on the fly in the event of poor weather conditions!
Application form