Join PhotoPillers from Around the World for 7 Fun-filled Days of Learning and Adventure in the Island of Light!
Beware! This experience may negatively impact your desire to go back to your previous life...
FINALLY!
It's time to officially announce the 2018 PhotoPills Camp!
For the second year, PhotoPillers from around the world are gathering in the beautiful island of Menorca, Spain (May 13 to May 20).
Wanna see how much fun we had last year? Watch this video ;)
Long story short...
We're recruiting 50 PhotoPillers (photography nerds & PhotoPills app nerds), out of the 150,000 spread all over the world, to join us, the creators of PhotoPills app, along with Michael Shainblum, Elia Locardi, Naomi Locardi, Joshua Cripps, Eric Paré, Kim Henry, Ian Norman, Diana Southern, Mark Gee, Harold Davis, Johan Lolos (Lebackpacker), Albert Dros, José Benito Ruiz, Mario Rubio and Francesco Gola.
You will take part in a 7-DAY EPIC PHOTO IMMERSION that will help you improve every aspect of your photography.
Everything!
From inspiration, planning with PhotoPills, shooting and post-processing to managing your social networks (Instagram and Facebook). And even the way you manage your photography business, if that's your interest.
And if there's something more specific that you'd like to learn, please let us know by filling in the "learning wish" of the priority access application form. We'll do our best to help you!
The Camp is hosted in Menorca, our headquarters in Spain. A small paradise island lost in the midst of the Mediterranean Sea.
It's no coincidence that Menorca is known as the "Island of Light" since long before the Roman Empire. It's a kind of a mystical place where time goes slow and inspiration flows spontaneously.
Along with Romans, Ottomans and Muslims, many ancient cultures have fought for its treasures. Nowadays, the Island quietly waits to be discovered. Only a few have the privilege to enjoy this nature sanctuary:
The dark sky, ravines, caves, rock formations, wetlands, isles, lighthouses, 1,500+ archeological sites, dune systems, beaches with white sand and crystal clear waters, where a rich population of plants and wildlife thrives, including a few endemic species...
And you'll be experiencing the island the way we do, the way the islanders do. You'll feel like a local, not like a tourist.
Simply mix Menorca's gems with some of the best easy going photography masters, a jam-packed into the field and straight to the point class schedule (on creativity, planning, shooting, post-processing, social networks & business), multiple photo escapes to our secret locations, the delicious Menorcan cuisine, amazing beaches, hikes, horse riding and boat trips, night picnics, coffee talks, party moments and catching up with old and new friends, and finally add the distinctive PhotoPills fun flavour... and you get the perfect cocktail.
Your days will be full of learning, adventure, aha moments and meaningful connections!
Who is in?
Applications will open very soon. For now, please sign up for priority access through the following application form telling us about yourself and what you'd like to learn in this exciting photography experience!
You'll be the first to be notified that the 2018 PhotoPills Camp bookings are officially open.
Promised!
Welcome to the PhotoPills Camp!
The PhotoPills Camp is a celebration of photography. And the particular way we PhotoPillers live this passion:
Side by side, connecting with each other, learning from each other, always positive, always at the right place, at the right time to capture the scenes we've imagined, to tell the stories we wanna tell. Always hunting all those legendary moments that nature serves everyday but nobody sees. Our goosebumps moments!
Take the best parts of summer camp as a kid and add a powerfully supportive Tribe cheering you on as you...
Get inspired by the same natural positive energy that has inspired so many people before. Artists (Mike Oldfield, Hans Hartung, Joaquín Sabina...), writers, designers and entrepreneurs (Manel Adell, Martin Varsavsky...) before. People who were drawn to Menorca for its wide open spaces and its relaxed unself-consciousness.
Shooting multiple photo opportunities in our best secret locations (lighthouses, rock formations, wild beaches, megalithic monuments, natural arches, abandoned buildings…) during the best light moments and under the dark sky. You'll be trying all sort of different photo techniques and styles (Milky Way, panoramas, timelapse, star trails, moon, long exposures with filters, portrait in landscape, brenizer, infrared, and more). How it works? You'll have to wait! It's a surprise :P
Improve any aspect of your photography the fun way. You'll be taking short and straight to the point learning pills not in a classroom but in the field. We don't like long and boring classes. We want to help you improve the fun way: shooting!
Learn face to face with the best Masters (and the best people) completely immersed in nature, on the beach, under the trees, while sailing the sea or riding along the magnificent Camí des Cavalls, an ancient coastal trail for horses that encircles the island. We'll make sure you're far away from exhaust pipes and grey concrete walls.
Create meaningful connections. You'll have the opportunity to connect with everyone, well-known leader photographers like Mark Gee or Elia Locardi, and other PhotoPillers like you and me.
Devour healthy food and some of the best Menorca's traditional cuisine (including its famous lobster). I promise, you will not easily forget the lunch you're going to have on Saturday May 19th (just to mention one!).
Turn into a PhotoPills Master. You'll gain the power to look into the future to find the right shooting spot and shooting time the scenes you imagine happen. We'll make sure you learn to harness all the power and capabilities of PhotoPills.
Post-process your images assisted by a Master. What about post-processing the Milky Way with Michael Shainblum or Mark Gee?
Master the art of social networks, so you consistently grow your own tribe of fans on Instagram (and Facebook). There'll be many moments during the day (coffee times, dinner times, game times) to talk and learn about any topic that interests you.
And if you wish to make a living out of photography, you'll be right there among people that are already living the dream. And all of them are willing to tell you how to do it ;)
By the end of this experience, your connection with the island will be so deep, you won't remember how you got to the island nor when. You'll start feeling a bit Menorcan.
This is the PhotoPills Camp, the PhotoPillers' hideout from this hectic world.
But you don't have to take our word for it...
Here's what the PhotoPillers have to say about the PhotoPills Camp:

"If you're looking for an adventure with like minded passionate photographers then you have to go to PhotoPills Camp.
Menorca is in the other side of the world from New Zealand and it takes a long time to get here but so worth it. It's a truly beautiful place with many gorgeous locations that are perfect for shooting.
I really enjoyed the workshops. The Masters were a diverse group, covering many genres. They were so full of knowledge and eager to share it with us.
One of the best things about the PhotoPills Camp was the people we met and have stayed in touch with since. We had so many laughs together and people went out of their way to support each other.
Thanks so much to the PhotoPills team for such an organized and efficient camp full of inspiring people and locations. We were so well looked after I didn't want to leave."

"The PhotoPills Camp has been the most amazing photography group experience for me so far. While you're able to learn a lot from great masters, you never have a feeling that the group is shared in Masters and students. It's rather a whole community, bound together by the passion of photography, pushing each other to get to all amazing places despite a lack of sleep. Cannot wait to return in 2018!"

"The PhotoPills Camp was a great experience at all levels. Truly! It was a once in a lifetime photography experience for me. Rafael and Germán are two of the best people you would ever want to meet, always available to answer questions and passionate about helping you create great photos.
If you love photography find a way to run, swim or fly to the beautiful island of Menorca, Spain. You will create stunning photos and leave with better memories (and a bunch new friends). The PhotoPills team rocks!"
"The PhotoPills Camp rocks! It is really a life experience. The PhotoPills team did an amazing job. The Camp is a unique opportunity to learn photography and the app from well-known masters, to share moments with PhotoPillers from around the world, to get to know Menorca, the island of light, to meet new friends and to enjoy life. Unforgettable and intense seven days."

"2017 PhotoPills Camp, what a great time! I learned so much from so many Masters, I made so many new friends from all around the world and had the time of my life, all on the Island paradise called Menorca. The only downside is that it ended and I had to go home. I'm excited to try so many different things that I have learned and it has improved my photographic techniques tremendously. I can't recommend it enough."

"The PhotoPills Camp was wonderful, way beyond my expectations!
I enjoyed the variety of the program; presentations by renowned Masters were very interesting and inspiring. And the lectures about the PhotoPills App were most useful. The photographic advice and assistance we got in the field was very valuable and much appreciated.
I truly enjoyed the beautiful landscapes of Menorca we were taken to and the friendly and fun atmosphere of the Camp. Managing such a large group of people was certainly challenging but the PhotoPills team went out of their way to have things running as smoothly as possible. I was very much inspired by everyone's enthusiasm for photography, learned a ton and came home with a memorable experience."
Learn and Connect with the Best Easy Going Masters (on the Beach or at the Coffee Bar!)
Whether you are looking to master PhotoPills once and for all, get some advice on your shooting and post-processing workflow, or learn a new skill like shooting the Milky Way, Star trails, Meteor Showers, Moon, Sunrises & Sunsets, Long Exposure with Filters, Timelapse, Panoramas, Wildlife, Portrait or Macro... or how to fly a Drone!
Or maybe you want to learn how to consistently grow your followers and engagement on Instagram and Facebook. Or even learn how to make a living doing what you love most: photography.
In any case, we've assembled a team of Masters unlike anything before.
Their lives are driven by their passion for photography and helping others.
Here's your squad of Masters!
Michael Shainblum (Timelapse, Astrophotography, Landscape)
Eat. Create. Sleep! Michael Shainblum has been creating art as a professional photographer/filmmaker since the age of 16. And this is all he longs for: Creating Art. Well, he also loves playing with Legos and doodling comics strips. Isn't it Michael?
His stunning photography and timelapses have gained him international fame. His work has been published in National Geographic, Wired Magazine, Huffington Post and The Weather Channel among others. He has worked for companies like Disney, Google and Nike, just to mention a few. And with more than 483k followers on Instagram, he is continuously inspiring the world.
Wish to learn how to create a stunning timelapse? He is your man!
Elia Locardi & Naomi Locardi (Travel, Landscape, Astrophotography and Drone)
Location independent since March of 2012, Elia Locardi and Naomi Locardi live a 100% mobile lifestyle, perpetually traveling from country to country, continuously circling the globe.
In this adventure, Elia and Naomi have become internationally acclaimed professional travel photographers, videographers, writers, public speakers, and highly skilled educators who spend their lives shooting and teaching in some of the most beautiful locations in the world... Next stop: Menorca!
Joshua Cripps (Landscape, Astrophotography, Moon)
Have you watched Joshua Cripps' videos on YouTube? No? Check them out! Every month, more than 238k photographers are improving their photography with his fun and educative videos.
Raised in the mountains, Joshua Cripps finds in photography a medium through which to experience and share the wonders of this planet. His work has been featured in leader US magazines like Outdoor Photographer and Popular Photography, and hangs on walls in homes across the United States!
Eric Paré & Kim Henry (Lightpainting)
Meet the Tube Masters! Eric Paré and Kim Henry surprised the world with their revolutionary lightpainting art.
While having the dream life by traveling with light and a plastic tube, Eric Paré has managed to build a large learning community all related to his light-painting technique. His work has been featured on CNN, MTV, BBC, Vice, TEDx, and he has recently worked on large scale campaigns with Adobe, HP, Intel, Facebook, Canon and Microsoft.
Imagine what Eric and Kim can do in an ancient old quarry or in a deserted wild beach. Can't wait to see them creating art. What a show!
Ian Norman & Diana Southern (Astrophotography)
If you love photographing the Milky Way, you probably know Lonely Speck, one of the most famous and useful blogs to learn astrophotography in the net.
Through Lonely Speck, Ian Norman and his wife Diana Southern inspire thousands and thousands of photographers to take action, go out and photograph the night sky. They have inspired us too. We're so proud to have them with us in Menorca!
Mark Gee (Astrophotography, Timelapse and Moon)
Mark Gee is an award winning photographer (Astronomy Photographer of the Year), time-lapse filmmaker, TEDx speaker and a PhotoPills Master. A true genius when it comes to telling stories with the Moon and the Milky Way.
Stop, Look up & Enjoy… His battle cry for the starry nights!
Harold Davis (Landscape, Macro, Portrait)
Harold Davis is an internationally-known digital artist and award-winning professional photographer. He is also the author of many bestselling photography books including "The Way of the
Digital Photographer", "Achieving Your Potential As a Photographer" and "Photographing Flowers". And these are just 3 of his 19 photography books.
Harold is one of those restless creative minds… Wait to meet him in person, I bet he will surprise you!
Johan Lolos - Lebackpacker (Travel, Landscape)
It's not a surprise that more than 451k people follow Johan Lolos (Lebackpacker) on Instagram. His photography and adventures are just legendary!
Johan Lolos is a world explorer with a passion for the outdoors and the wilderness. After he graduated in PR in 2013 he left Europe to spend a whole year exploring Australia and showcasing the beauty of the country to his audience, mainly on Instagram. Things got serious when National Geographic, BuzzFeed and DailyMail published his photos of Australia. That's when he decided to go full-time as an outdoor photographer.
Get ready to explore our beautiful island with him!
Albert Dros (Landscape, Astrophotography)
This award winning photographer has been published amongst some of the biggest media channels in the world, like Time, Huffington Post, Daily Mail, National Geographic and so on.
When you meet Albert Dros you realise that he is truly addicted to landscape photography and capturing the beauty of the world. He is obsessed in fact!
His goal, to capture places in the best possible way. His method, to plan every single detail to achieve shots that are stuck in his head: Imagine. Plan. Shoot!
José Benito Ruiz (Nature, Wildlife, Landscape, Macro and Portrait)
He's like a father to us. Simply the most renowned Spanish nature photographer of all time! José Benito has won (and also participated as jury) several international competitions like Wildlife Photographer of the Year or the Golden Turtle. His photos have been published in more than 40 countries through the most prestigious agents (Planet Earth Pictures, Oxford Scientific Films and Nature Picture Library) in pro for the preservation of Nature.
Devoted naturalist and author of more than 10 books on photography and wildlife, when José is not writing or out there shooting, he is teaching others the art of photography. A good friend, a guide and the first PhotoPills Master (do you remember José?!)... We're so honored to have him on board!
Mario Rubio (Lightpainting, Astrophotography)
The fun-leader of the astrophotographers and light painters in Spain and South America. Mario Rubio is a devoted teacher (and a fantastic guy to hang out with, he is a bit crazy though). By helping people improve their photography, Mario has built a huge following of fans (aka the Noctógrafos) that's spreading all over the world. Get ready to master the art of telling colorful nightstories through light.
Ah! And if you're a runner, well, he can also teach you how to run a Marathon in less than 3h 26' :P
Francesco Gola (Seascapes and Long Exposure)
To talk about pastel-soaked pictures of silky seas and soft clouds is to talk about Francesco Gola. At the beginning, he found in photography the perfect escape to the chaotic world. But, very soon, his skills with the ND and GND filters turned him into an outstanding Seascape photographer.
Warning! Mixing Francesco with Menorca's unique seascapes may blast your creativity!
All of them are true PhotoPillers like you and me. But above all, they're joining us because they share the same vision and passion that drive us:
To help you guys leave your mark on the world, and create a legacy of extremely beautiful images, unique life experiences and achievements, while learning and improving every aspect of your photography
Like us (the PhotoPills Team), these guys do not keep wisdom for themselves, they're happy to share all their secrets with you!
And they're going to be there, next to you. So be ready to connect with them, ask them and absorb as much wisdom as you can. Not only during the lectures and the shooting escapes, but also while relaxing on the beach (under the pine trees), or while enjoying a cup of coffee at the bar (or a well deserved beer).
Improve Your Photography Dramatically In Just 7 Days
Follow the PhotoPills way...
Truth is we don't like long and boring learning sessions.
We love shooting, we love action... slow action!
It's all about making small changes that stick.
So, you'll be taking short and straight to the point learning pills (easy to swallow) that will make you improve any aspect of your photography.
It's time to take a step back, make sure you're doing not a lot of things... but doing the right things and doing them really well.
It's time to decelerate, so that you're able to accelerate your photography!
Get ready to learn how to:
Imagine
How Masters find inspiration
Composition, the language of art
The secrets of an award winning image revealed by an International Jury
How PhotoPills can help you be more creative (or how planning frees imagination)
Plan
Discover tons of PhotoPills tips and secrets
How to travel the world from legendary photo to legendary photo on a budget
How to use PhotoPills to plan any Sun, Moon, Star Trails, Meteor Shower and Milky Way shot you imagine
How to use PhotoPills to make all the calculations you need for the shot you want: hyperfocal distance, depth of field, field of view, exposure, long exposure with filters and timelapse
How to plan your trips with PhotoPills
Shoot
How to shoot the Milky Way, Star Trails, Meteor Shower, Moon, Sunrises and Sunsets, Timelapse, Long Exposures with filters, Lightpainting, Panoramas, Bracketing, Wildlife, Outdoors Portrait, Macro and more
How to master the basics: your camera, how to compose a shot, where to focus for a determined depth of field, how to use the hyperfocal distance, understand light (golden hour, blue hour and twilights), how to get perfect exposure, how to choose the focal length for the framing you need, how to lit the foreground to create volume and texture...
How to avoid making the "classic" mistakes that ruin your photos
What equipment you need depending on the type of photography. What to buy and not to buy, so you make the most with your money
Post Process
How to post process the Milky Way, Star Trails, Meteor Shower, Moon, Sunrises and Sunsets, Long Exposures with filters, Panoramas, Timelapse, Portrait, Lightpainting and more
Learn how to use your post-processing software faster and more efficiently
Share
How to put your photos in front of the eyes of the World using Instagram and Facebook
How to manage your Instagram and Facebook account to grow your followers and engagement
How to create a viral video – Mark Gee's story (full moon silhouettes)
Business
How to create a life-long photography business with zero competition no matter what your niche market is (the tribal way)
How to attract premium clients using Facebook ads
The LOVE blogging strategy or how to turn readers into lovers
How to successfully sale and license your images in this competitive world
How to quit your job, travel the world and get paid for it
Oh, wait...
Would you love to learn something in particular?
Then tell us your "learning wish" when filling in the application form!
And the good news is that you're not going to be learning in an academy in the city. You will be leveling up your photography breathing fresh air, in a small island, lost in the middle of the Mediterranean sea.
Non Stop Action in the Slow Island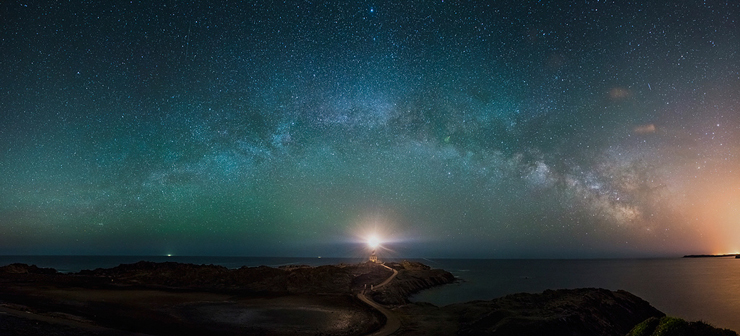 Welcome to Menorca: 39° 58′ 0″ N, 4° 5′ 0″ E
Declared a Biosphere Reserve by UNESCO in 1993, and recently proposed as a firm candidate to join UNESCO's World Heritage List, Menorca withholds the last best preserved natural paradises and heritage sites in the whole Mediterranean.
With only 700 km², the island is a unique corner of natural environment thanks to the surprisingly slow lifestyle of the Menorca inhabitants, who have kept a balance of harmony with the natural surroundings.
In addition to its unique dark sky, Menorca is home to a remarkable diversity of ravines, caves, rock formations, wetlands, isles, lighthouses, 1,500+ archeological sites, dune systems and beaches with white sand and crystal clear waters, where a rich population of plants and wildlife thrives, including a few endemic species.
Such is its magic that, from the settlement of man on the island around 2500 BC, many cultures and pirates have fought for its treasures: Carthaginians, Romans, Vandals, Byzantines, Muslims, Ottomans, French, British, Spanish... And now PhotoPillers!
We couldn't have thought of a better location for the Camp.
The New York Times' review
"Menorca, the Ibiza Antidot. The island is still a sleepy, rural place (unlike its neighbors Mallorca, Ibiza and, to a lesser extent, Formentera), one where the air is scented by the sea and ripe figs. Here you won't find flyers for discotheques stuck under your windshield wipers when you return to your car from the beach, because there's almost no nightlife on the island. Instead, there are small farms producing nutty cheese, olive oil, wine and the hides used by the island's leather makers" - Alexander Lobrano - The New York Times
Need a Minute to Recharge? We Have You Covered There Too!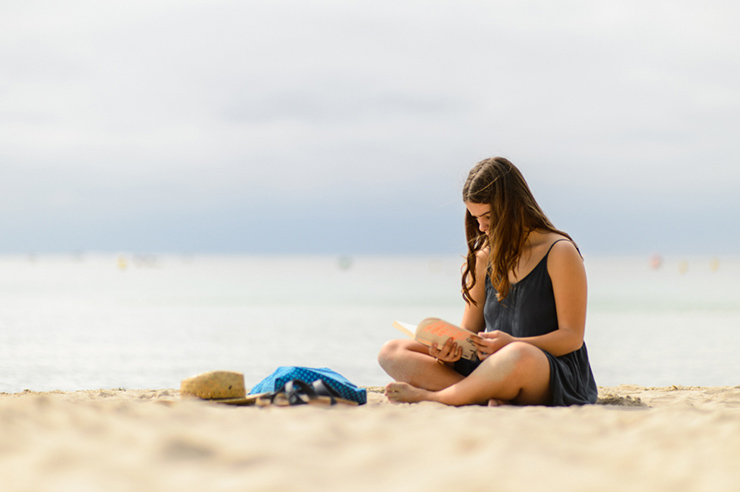 Whether you'd like to connect with friends chilling on a terrace, spend a relaxing and fun morning at the Spa, find a quiet spot to meditate or read a book by the sea or under a holm oak... at the Camp, there are plenty of ways to find quiet in the chaos.
The PhotoPills Camp takes place at Artiem Audax, a 4-stars adults only hotel on the beautiful beach of Cala Galdana (Menorca, Spain), a magnificent site with no shortage of fun things to do or beautiful places to explore.
With a rating of 9.1/10 on Booking.com, and having been awarded the "Travellers Choice in 2016" by TripAdvisor.com, the Artiem Audax is a paradise within a paradise, a comfortable place to rest your head, enjoy healthy meals and find relaxing moments.
You'll stay in a comfortable air-conditioned double-room with simple, bright décor. All the rooms come with private bathroom, a pillow menu and minibar.
One last (but very important) thing...
The key for the SPIRIT of the Camp!
We want the PhotoPills Camp to be a truly fun and sharing experience, like the camps we used to enjoy when we were kids. We want easy going and positive people. People who like the idea of sharing a double room with another PhotoPiller.
If you're travelling with a friend, that's awesome!
And if you're travelling alone, it's also great. We will ask you to fill out a questionnaire about your Camp preferences. Based on these preferences, we'll do our best to match you up with a roommate you'll get along with swimmingly!
Sign Up to Get on the "Early Access" List
Wanna join?
Sign up for priority access for the 2018 PhotoPills Camp by filling in the application form.