Android version status: final version released!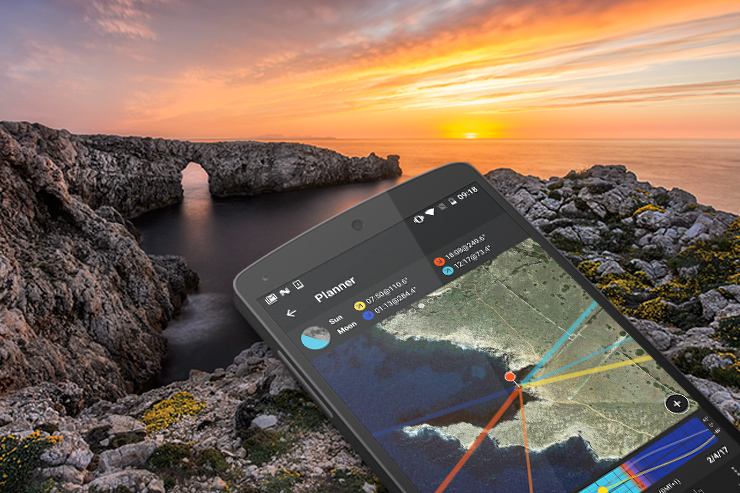 Final version released and it's available on Google Play Store!
In order to be as transparent as possible, we've created this page. This way you'll all know, in almost real time, the status of the development. Yes, this is more pressure for me, Germán, a.k.a. The Developer, but I like it :) Because we really love challenges and we have taken really seriously this development with one main premise: it should have the same quality and care of the details as the iOS version. No difference, the same exact app. The same love and passion we put in any task we do: PhotoPills for iOS, PhotoPills Camp, Adventures (last year in Iceland, this year in Namibia), videos and tutorials or our t-shirts designs.
These are all tasks that have to be finished in order to be able to release the first public version of PhotoPills for Android. We'll update it every time a task is finished.
Current status: final version released and it's availabel on Google Play Store
Last tasks finished

:

PhotoPills Awards (March 14)
Plans App Widget, Backup (March 6)
Sun, Moon and Milky Way App Widgets (March 5)
Moon Calendar, Send Feedback (February 28)
Moon distances (supermoons, apogee, perigee) (February 25)
Sun: seasons, Sun rise/set calendar (February 24)
Sun AR, Moon AR (February 23)
Moon: Daily main moon events, Night AR (February 22)
Sun: Daily light types and main sun events, Sun&Moon: change location & date (February 21)
DoF Table, Acknowledgments (February 12)
Hyperfocal Table (February 11)
Improved AR Views (February 10)
Spot Stars Calculator, Timelapse Calculator, Timelapse Intervals Table, Star Trails Calculator (February 9)
Subject Distance Calculator, Focal Length Match Calculator (February 8)
Augmented Reality FoV (February 7)
Field of View Calculator Classic & Inverse (February 6)
Depth of Field Calculator (February 4)

Last update: March 22
Tasks pending to be finished: App 100% developed.
✔: Task 100% finished
Tasks
Main menu ✔
My stuff ✔
Settings ✔
Camera database ✔
Plans ✔

Plan list and Plan Sheet ✔

Points of Interest ✔

POIs on Map ✔
POIs list and search ✔
POI Sheet ✔
10,500 POIs Database ✔

Backup ✔
Awards ✔
Pills ✔
Planner ✔

Main interface: Sun/Moon/Milky Way info and 2D representation ✔
Shadows info ✔
Geodetic info ✔
Twilights and magic hours ✔
Find Sun/Moon ✔
Sun/Moon Augmented Reality ✔
Night AR (Milky Way and stars trails patterns) ✔
Adjust for height above horizon ✔
Load by address, plan, POI or coordinate (latitude/longitude) ✔
Save Plan/POI ✔
Export/Import KMZ ✔

Sun ✔

Daily light types and main sun events ✔
Sun calendar ✔
Augmented Reality ✔
Seasons calendar ✔
Settings: change location & date ✔

Moon ✔

Daily main moon events ✔
Moon calendar ✔
Augmented Reality ✔
Distances: apogee, perigee and Supermoons ✔
Settings: change location & date ✔

Exposure Calculator ✔
Depth of Field Calculator ✔

Classic ✔
Classics Inverse ✔
Advanced ✔
Advanced Inverse ✔
Augmented Reality DoF ✔

DoF Table ✔
Hyperfocal Table ✔
Field of View Calculator ✔

Classic ✔
Inverse ✔
Augmented Reality FoV ✔

Subject Distance Calculator ✔
Focal Match Calculator ✔
Night AR ✔
Star Trails Calculator ✔
Spot Stars Calculator ✔
Time lapse Calculator ✔
Academy ✔
User Guide ✔
Video tutorials ✔
Articles ✔
Shirts ✔
Team ✔
Rate the app ✔
Send feedback ✔
Glossary ✔
App Widgets ✔
Sun & Moon ✔
Milky Way ✔
Plans ✔