Q&A with Xavier Mas, February's PhotoPiller of the Month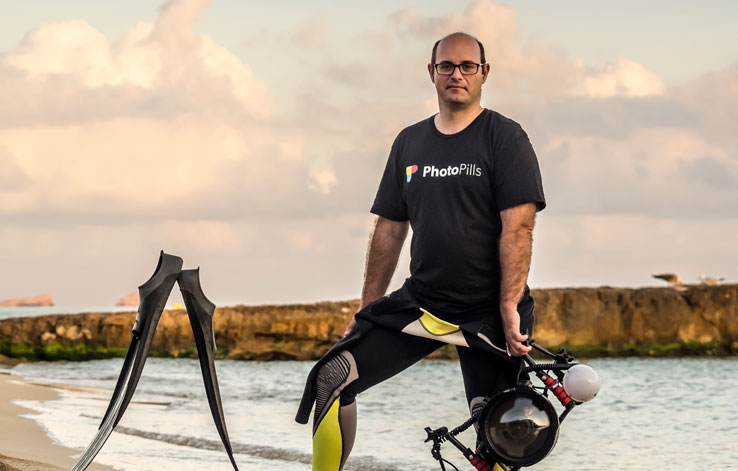 Let us introduce you Xavier Mas, February's PhotoPiller of the Month, and thus the winner of this moth $200 cash prize.
This is Xavier's winning image, a beautiful sunset at Es Vedrà (Ibiza, Spain):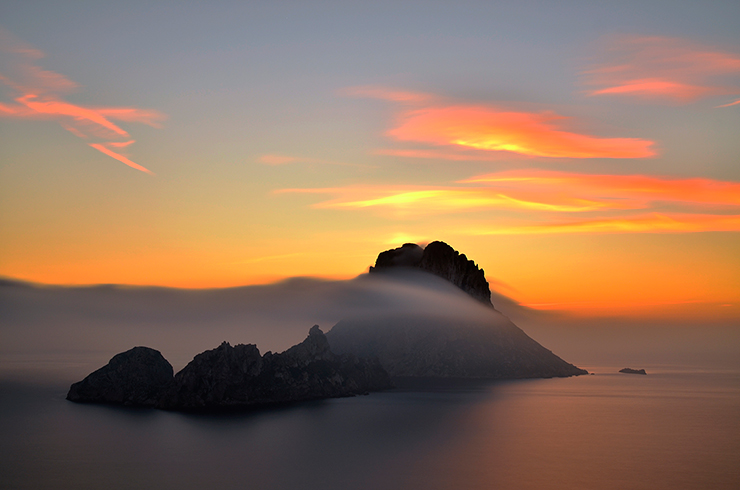 Also, we'd love to give a Big Congrats to the other two finalists, Jose Antonio Hervás and Jarrah Duckhs, well done guys!
And to say Thank You to all the PhotoPillers who are sharing all these legendary photos with the tribe. If you wanna have a look to all the featured photos, make sure to follow us on Instagram ;)
Now! We've introduced a few changes to the PhotoPills Awards to make it even more fun. The main improvements are:
Get rewarded in 3 categories: Night, Moon and Sun!

Feel free to submit unlimited photos.

Antoni Cladera (aka The Photographer) will choose each category winners and photographer awarded with the title PhotoPiller of the Month.
You'll find all the details in our PhotoPills Awards blog post.
We'd love to see your photos!
Well… Ladies and Gentlemen, with all of you: Mr. Xavier Mas! :P
Congratulations, you've been voted February's PhotoPiller of the Month, how does it feel?
I'm so happy. Although I've been awarded in other competitions, it's always a huge satisfaction to have my work recognised. Thank you for organising the PhotoPills Awards.
Tell us a little bit about you. What's your story?
I have a degree in Biology, specialized in Oceanography and Marine Biology. I'm also a diving instructor. I am what I am because of the wonderful documentaries by Félix Rodríguez de la Fuente and Jacques Cousteau. I started doing underwater photography to show my family and friends what I was seeing when diving. Gradually, I started taking more photos outside the water. But it was not until the birth of my son that I truly began exploring other approaches to nature photography.
I've spent a lot of time doing marine research. And now I'm teaching the future researchers.
I belong to AFONIB and AEFONA associations, and I'm delighted to collaborate with both.
What's your favourite beer?
I don't drink alcohol!
What's your favourite PhotoPills t-shirt?
Last june, when I won the old PhotoPills competition, I chose the PhotoPillers t-shirt. I doubted between this one and the Gandalf t-shirt.
Where are your headquarters?
I was born in Mallorca. But I've been living in Ibiza for the last 10 years. They are two beautiful and different islands in the west part of the Mediterranean sea. I hope we'll be able to preserve them from the huge pressure that the tourism of masses is creating on the environment.
Why photography?
For many reasons. It's a healthy way to spend my spare time. When possible, I take my kids with me. This way, they stay in touch with Nature. Also, it's a pretty relaxing activity, so I love doing a bit of landscape photography or macro photography before going to work.
With my photos, I'm trying to contribute to the protection of our planet. It's all about telling people that we must love and protect Nature. I also use my photos in class, while teaching biology.
What's the story behind your legendary shot?
This winter, we've been able to enjoy lots of foggy dawns. But, in most cases, the fog disappeared just after sunrise. One Saturday, the fog didn't' vanish, remaining for the whole day. I thought that it was a great opportunity to shoot the small islands of Es Vedrà and Es Vedranell with the fog. I quickly went to one of the lookouts to see if the fog was still there. It was too foggy. I couldn't hardly see the two little islands. So I decided to go home and come back for the sunset.
During the day, the fog got thinner and thinner. The wind and the weather conditions were the right ones to form orographic clouds. I went with my son and we could enjoy a beautiful sunset.
What PhotoPills tools did you use?
I used PhotoPills to figure out the golden hour times and where the sun would be. Also, I used the exposure calculator to work out the filter to use.
What equipment and settings did you use?
I used my Nikon D7000, the lens Nikon 17-55mm, the Velbon tripod and a Manfrotto head. The settings: 26mm, f/5.6, 30s, ISO 100 and a 3 stops filter ND.
If you had to choose one lens which one would it be and why?
It's very tough to pick just one. I'm currently shooting a lot of macro photography, so I'm using my Nikon 105mm VR f.2.8. But I'd choose the Tokina 10-17mm with the teleconverter Kenko x1.4. It's a combination I'd love to use when diving. I hope to do it soon.
How would you describe your style?
I don't really know how to describe it. I'm just trying to pay attention to composition, avoiding to include distracting elements.
How important is planning in your photography?
It's quite important. From using PhotoPills to plan my shots to check the weather forecast. In other types of photography, it's also important to know the biology of each species, the blooming or the breeding seasons. Yet nature always surprises you with a unique moment, so you'd better be ready.
How important is editing in your final images?
For me, it's more important to take the photo than to edit it. I try to get home with the work done to avoid spending too much time in front of the computer. I don't usually spend more than 1 minute editing a photo.
What inspires you and gives you such a great ideas?
The desire to improve. I'm pushing myself to see how far I can go. At the time you settle you get stuck. It's key to keep learning and to carefully study both the photos that appeal to you and the ones that don't.
A photographer that inspires you?
There are so many! I'm following the work of many photographers from all around the world. But I'll limit the list to the ones I have closer. I'd point out the following photographers: Mario Cea, Pedro J. Pascual, Uge Fuertes and José B. Ruiz. In underwater photography, I'm following Toni Cirer, Marc Casasnovas and Arturo Telle.
A book that has inspired you.
Although I haven't been able to read his last book, José B. Ruiz's trilogy inspired me a lot.
Say the first word that comes to your mouth and what you do, when bad weather ruins a legendary photo you had previously planned months ago...
Bad luck! I'll take it in another time. Time to improvise. If I'm still at home, I spend the time with my kids.
Did you go to school to study photography?
For many years I learnt with books and magazines. Later, I found lots of help in forums and blogs. Until I realized that by attending workshops and talks I learnt a lot.
Something you're still learning?
You never stop learning. I would like to start testing new techniques such as camera traps, high speed or astrophotography with telescopes.
Can you briefly describe for the PhotoPillers your photographic workflow?
Although I have attended workshops on post-processing. I don't usually apply what I've learnt. By participating in competitions where only minor adjustments are allowed, I got used to work the photo in the field and not on the computer. One of the few adjustments I do is to remove the sensor stains with Photoshop. And, if necessary, I adjust a bit the general image contrast.
What would you love photographing before you die?
Since I was a kid I want to dive with the great white shark. And when my son hears me say I want to go to Guadalupe Island, he also wants to come. I'll wait until he has the age to come with me to photograph the great white shark in the islands. Also, because of bad weather, I couldn't shoot the Aurora Australis in New Zealand. I have to go back to shoot it. There are many places and species I long for shooting, but I need to win the lottery.
Are you a cat person or a dog person?
I don't have pets at home, but I love cats.
Are you a Mac or PC lover?
I've only used a PC, but if you give me a Mac I'd love to give it a try.
If you could have dinner with anyone, who would it be?
That's another difficult question. I don't really know!
Your favourite film (movie) of all time?
The Big Blue by Luc Besson
If any, what music do you listen when shooting?
The music of Nature! When I'm on my way to the locations I love listening to Mike Oldfield, Enigma or Pink Floyd. But when shooting, I only have ears for Nature.
First thing you would do if you won the lottery?
Travel the world.
What would you like to be doing in 5 years from now?
It'll be the moment to teach my son how to dive. My daughter will have to wait.
Could you share one final piece of advice with the PhotoPillers?
Keep learning and keep shooting. If you're in nature photography, I recommend you to join a nature association.
And the last question, if you had one wish...
Only one?
Oh, one more... Where can we find you?
You can reach me on my Website, Flickr, 500px and Instagram.
Note: some links on this page are affiliate links. What does this mean? If you buy/rent using these links you're helping support us and it costs you nothing extra. Thank you for your support.