Q&A with Szilard Szasz-Toth, November PhotoPiller of the Month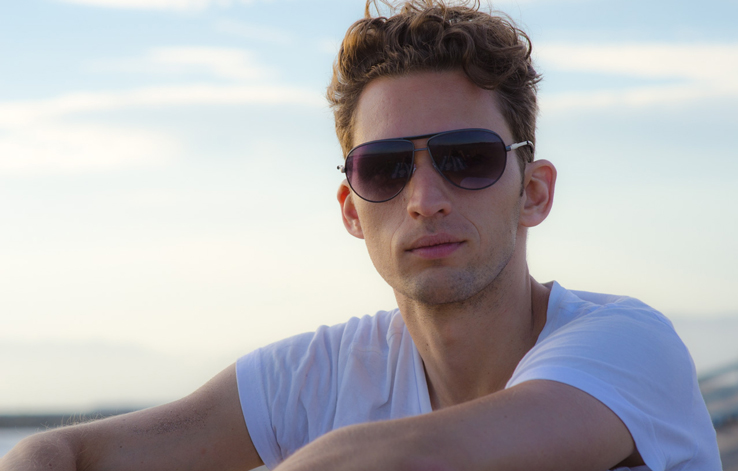 Hey PhotoPillers!
We're happy to introduce you Szilard Szasz-Toth, November PhotoPiller of the month, the Moonmaster and the winner of $100 in the PhotoPills Awards.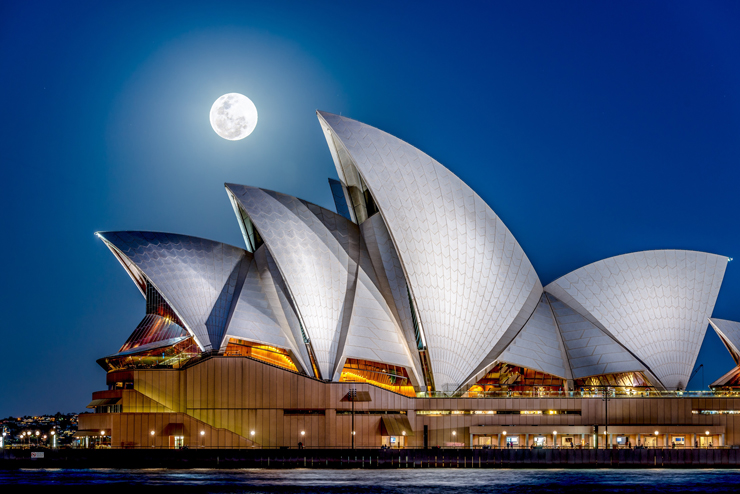 Also, a Big Congrats to the other two winners:
Congratulations guys!
And again, thank you to all the PhotoPillers who are sharing all these legendary photos with the whole Tribe via PhotoPills.
Congratulations, you're November PhotoPiller of the Month, how does it feel?
I'm really excited that my photo was chosen because it's also one of my personal favorites! PhotoPills is an awesome app and I love the idea to feature what photographers achieve with it. 
Tell us a little bit about you. What's your story?
I'm Szilard Szasz-Toth, currently live in Sydney and mainly shoot cityscapes and landscapes. In my fulltime job I'm a product manager for a tech company but take every opportunity I can get to go out shooting with my Nikon camera.
Because I work close to the Opera House I often end up shooting during sunrise before or during sunset after work. I am truly passionate about photography and aim to capture the magical moments that make us stop and think for a second during our busy daily lives. Photography is my product, I carefully envision my photos, pick the right spots, shoot, edit and iterate.
What's your favourite beer?
Having studied in Karlsruhe in Germany I have to pick Rothaus Tannenzäpfle Pils. Delicious when it's cold!
What's your favourite PhotoPills t-shirt?
Hard pick, but I really like The Lightmeter-Man in Hether grey!
Where are your headquarters?
Sydney, Australia.
Why photography?
Photography has been a great passion of mine for a long time and is a never ending, exciting journey. My photos show the world around me through my own eyes in a glimpse of time, freezing that moment for a lifetime. Only fews things in my life bring me as much joy as capturing the sheer beauty of nature and how it has been shaped by humans.
What's the story behind your legendary shot?
I love taking photos of the Sydney Opera House. I have taken countless of shots of this iconic building, during sunrises, sunsets and during the night. One day I realized that I never really took photos of the Opera House during full moon and set out to change that. This shot was the result of my first attempt. I tried again during super moon but there were too many clouds and the shot just didn't turn out as nicely as this one.
What PhotoPills tools did you use?
I used the planner tool to pick the right spot and right time. Once I set up my gear at the desired location I tracked the moon with the AR tool. These two tools made this shot just a breeze, click&shoot! 
What equipment and settings did you use?
I took this shot with a Nikon D800E and Tamron SP 70-200mm F/2.8 Di VC USD lens, mounted on my Gitzo GT2542T Mountaineer Carbon Tripod with a Sirui K-40x ballhead. As for settings, I took multiple exposures at different apertures and shot at a range of different focal lengths. 
If you had to choose one lens which one would it be and why?
Really, really hard choice! I always have three lenses in my bag, 14-24mm, 24-70mm and 70-200mm. I absolutely love my Nikkor 14-24mm f/2.8 for landscapes but barely ever use it for cityscapes. For capturing vibrant skylines I prefer my Nikkor 24-70mm f/2.8. If I could really just pick one, I'd take the 24-70mm because it is tack sharp and offers me a wider range of possibilities.
How would you describe your style?
Hard to say but I prefer to shoot during sunrises or sunset with dramatic skies. My photos are realistic and aim to capture vibrant colours. In one word, vibrant-drama-realistic-photoscapes.
How important is planning in your photography?
My photo backpack is always ready and packed. Often when I get back from work and the clouds and sky look promising I just pick up my backpack and drive to one of my favorite shooting locations, so not much planning. The PhotoPiller of the Month shot, on the other hand, involved more planning, so it really depends on the type of shot and how much time I have that given day.
How important is editing in your final images?
Editing is crucial to all my shots and a core part of my workflow. Shooting may only take up to an hour a day but selecting the right photos afterwards and editing them sometimes takes more than twice the time. I use Lightroom, Photoshop, Google's Nik Filters and luminance masks.
What inspires you and gives you such a great ideas?
Nature and everything around me. Whenever I take the ferry to work or home I pass harbours, bays, Sydney's skyline, the Opera House and the Harbour Bridge. On the weekends I can stroll along the beaches and discover new locations all the time. Living in Sydney has been a great way to get inspired every single day.
A photographer that inspires you?
There are many amazing photographers all over the world but Australia has some remarkable talents. I really love Ken Duncan's work and his philosophy.
A book that has inspired you.
The Design of Everyday Things - It's a great book about designing the things around us.
Say the first word that comes to your mouth and what you do, when bad weather ruins a legendary photo you had previously planned months ago...
That's life, you just gotta keep trying.
Did you go to school to study photography?
No. I studied business and engineering but always had a keen interest in photography. Photography these days is much more than just shooting and lots of the things I have learned along the way help me to become a better photographer every day.
Something you're still learning?
Honestly, I think there's never going to be a time when I will stop learning. Technology on the hard- and software side keeps evolving and with that new possibilities emerge all the time. Photography in 25 years might look very differently to what it is now and we might have tools that we never even have dreamed of before. 
Can you briefly describe for the PhotoPillers your photographic workflow?
I use Lightroom, Photoshop, luminance masks and Google's Nik filters. My workflow looks something like this but does not always have to include all of these steps:
Import shots as RAW files into Lightroom onto an external hard drive. Create smart previews so I don't always have to work on the large RAW files.
Mark my favorite shots and get rid of the rest.
Make some basic adjustments in LR.
Open in Photoshop, merge and adjust with luminance masks.
Sharpen and adjust noise with Nik filters.
Select 1-2 shots for my portfolio and label them specifically.
What would you love photographing before you die?
All major cities in the world like New York, Hong Kong, Singapore, Peking, San Francisco, and so forth.
Are you a cat person or a dog person?
Dog person but unfortunately I don't have a dog at the moment.
Are you a Mac or PC lover?
At work and at home I currently use a MAC but recent announcements by Microsoft, such as the Surface lineup, make me pretty excited about the future of the PC. 
If you could have dinner with anyone, who would it be?
Steve Jobs, one of the most amazing business man and product visionaries of all times.
Your favourite film (movie) of all time?
The Shawshank Redemption, great movie with a twist at the end. 
If any, what music do you listen when shooting?
I listen to minimal techno or deep tech house. That allows me to completely focus on my photography and blank out everything around me.
First thing you would do if you won the lottery?
Buy a house by the ocean so I can shoot sunsets/sunrises all the time and upgrade my photo gear.
What would you like to be doing in 5 years from now?
Continue to build amazing tech products and have a successful photo business on the side.
Could you share one final piece of advice with the PhotoPillers?
Just go out and shoot as much as you can. Each day is different, even if you shoot the same thing over and over again. Pursue your passions and never give up!
And the last question, if you had one wish...
Continue to do what I do today. Life holds many surprises and I wish that my family and I remain healthy and that I still have the ability to shoot our beautiful world. 
Oh, one more... Where can we find you?
You can always reach out to me directly at hello@sstphotos.com or visit my Web, my Instagram or 500px account.
Note: some links on this page are affiliate links. What does this mean? If you buy/rent using these links you're helping support us and it costs you nothing extra. Thank you for your support.