Q&A with Philipp Schmidli, May PhotoPiller of the Month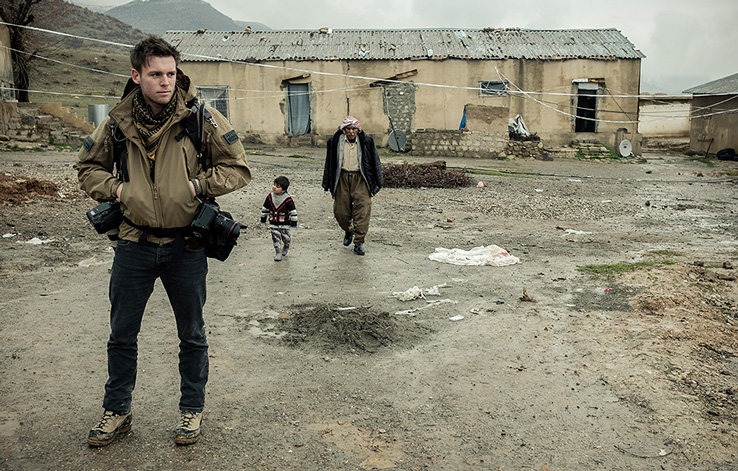 Philipp Schmidli is the May PhotoPiller of the month, the Moonmaster and the winner of $100 in the PhotoPills Awards.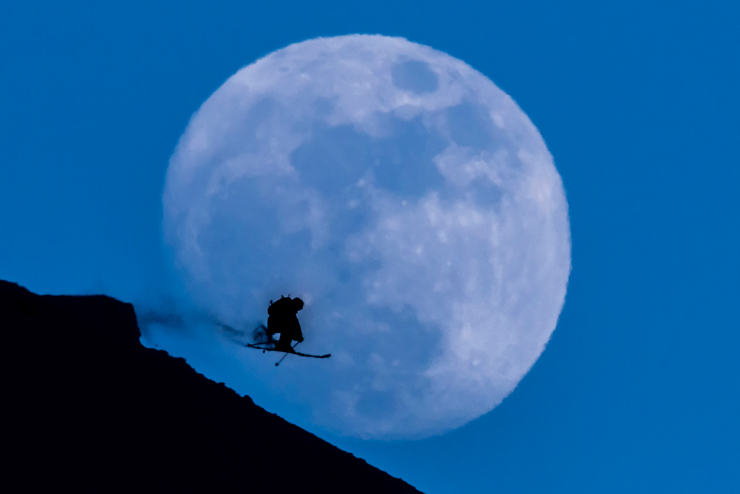 Also, a Big Congrats to the other two winners:
Congratulations guys!
And again, thank you to all the PhotoPillers who are sharing all these legendary photos with the whole tribe via PhotoPills.
Congratulations, you're the May PhotoPiller of the Month, how does it feel?
I was surprised about my election, because there were some other great landscape and night shots from talented photographers all around the globe. Thank you for the award.
Tell us a little bit about you. What's your story?
I'm a freelance photographer/photojournalist. I work for different newspapers, agencies and other clients. The moon photography is only a hobby in clear and cloudless nights.
What's your favourite beer?
I don't drink beer.
What's your favourite PhotoPills t-shirt?
Because I know this situation well, I would say the "FATAL ERROR: Clouds! 404 Moon Not Found" t-shirt is my favourite.
Where are your headquarters?
Lucerne, Switzerland
Why photography?
I was always interested in news, stories, newspapers etc but writing a text or a story was never my strength. That's maybe the reason why I became a photojournalist. 
What's the story behind your legendary shot?
There's not a specific story behind this moon photo.
What PhotoPills tools did you use?
The moon planner with all his different options
What equipment and settings did you use?
Canon EOS-1D X, 1200mm (600mm with TC 2x).
Settings: ƒ/25 | 1/640s | ISO 1250.
If you had to choose one lens which one would it be and why?
For my daily job the 24-70mm. For full moon photos the 600mm with the 2x teleconverter. 
How would you describe your style?
I don't know. Maybe "Moon photography on advanced level". 
How important is planning in your photography?
As Mr Khalaf (April PhotoPiller of the Month) wrote, the planning phase of this moon photos is very important. My workflow looks similar to his work. The moon moves very quick over the horizon and in this short time you have not unlimited number of attempts.
How important is editing in your final images?
It's not important in my daily job as a press photographer. I'm a photographer and not an artist. I don't like unreal photoshop composings etc. For this specific moon shoot I used Lightroom and varied the contrast, lights, shadows and clarity controllers. 
What inspires you and gives you such a great ideas?
Photos on blogs, Instagram, etc. And for sure applications like PhotoPills which open new opportunities to us photographers.
A photographer that inspires you?
James Nachtwey. And the world famous quote of Robert Capa: "If your photographs aren't good enough, you're not close enough." 
A book that has inspired you.
Honestly, I don't read books. The documentary film "War Photographer" about Nachtwey and his work inspired me.
Say the first word that comes to your mouth and what you do, when bad weather ruins a legendary photo you had previously planned months ago...
No Problem! I like the planning time prior to Day X often more as the final result. During the planning phase, I've an aim and I work for this. It's always such an interesting time. Sure, it's nice to have the final photo after a cloudless night, but afterwards I miss the planning phase and all different challenges from the time before. I think, it would be not the same feeling, if you have the opportunity to take every day a legendary photo, because the weather conditions are always perfect.
Did you go to school to study photography?
No, I've learned media designer. Photography was a learning-by-doing thing. It's so easy nowadays with a digital camera.
Something you're still learning?
At the moment, I try to improve my knowledge about the political and religious situation in the Middle East. Otherwise I try to increase my English skills and of course, I inform myself on daily basis about the newest technics in photography, upcoming internet trends etc. 
Can you briefly describe for the PhotoPillers your photographic workflow?
In Keywords: idea, Google Earth, PhotoPills, reconnaissance, GPS, good weather, hiking, telephoto lens, tripod, RAW, waiting, photographing, Adobe Lightroom.
What would you love photographing before you die?
 I haven't a specific wish. 
Are you a cat person or a dog person?
What's the difference?
Are you a Mac or PC lover?
Mac, but I 'm a user, not a lover.
If you could have dinner with anyone, who would it be?
Difficult question, I don't know! 
Your favourite film (movie) of all time?
The Big Lebowski.
If any, what music do you listen when shooting?
I don't listen music if I'm out in nature to shoot the moon. 
First thing you would do if you won the lottery?
I don't play lottery...
What would you like to be doing in 5 years from now?
 Hopefully, I'm still happy with my job as a photographer.
Could you share one final piece of advice with the PhotoPillers?
Go out to nature and look there for some interesting motifs. This process needs time! The interesting photo spots are normally not next to a highway or a car parking area.
And the last question, if you had one wish...
I would retake the bike-moon photo, but this time, the camera position should be on the moon and the biker soars through the air in front of the earth. Could the photopills team help me during the planning phase?
(PhotoPills team: Of course! We love challenges hehehe)
Oh, one more... Where can we find you?
You can find me on my Instagram and my Website. 
Note: some links on this page are affiliate links. What does this mean? If you buy/rent using these links you're helping support us and it costs you nothing extra. Thank you for your support.