Q&A with Nicholas Roemmelt, March PhotoPiller of the Month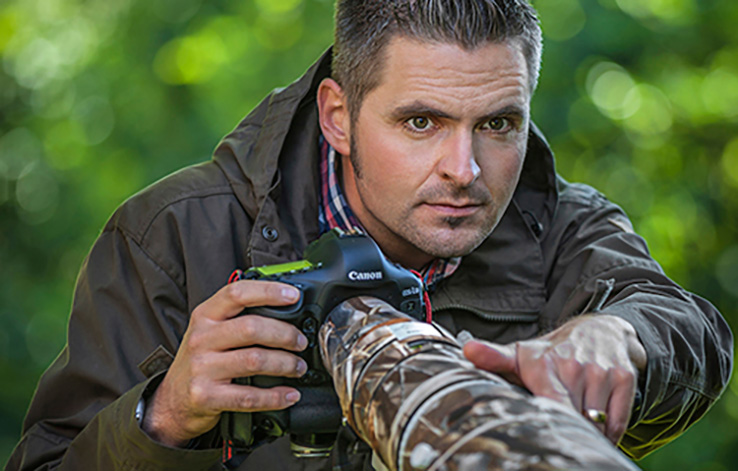 Based in Tyrol, this adventurous dentist has surprised us with an amazing shot of the Aurora Borealis over Stokksnes (Iceland).
His name, Nicholas Roemmelt, March PhotoPiller of the month, nigthmaster and winner of $100.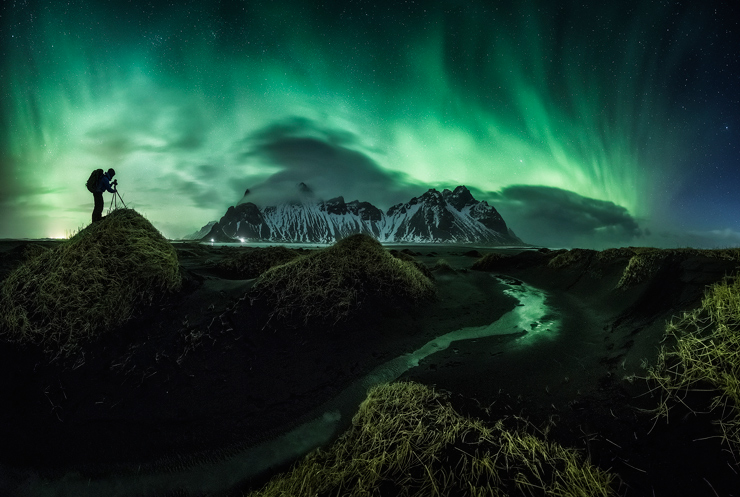 We'd love to give a Big Congrats to the other two PhotoPillers who also got $100 each:
Congratulations guys!
Also, I'd like to thank you all the PhotoPillers who are sharing all these legendary photos with the whole tribe on Instagram :D
Well, Mesdames et Messieurs, it's my pleasure to introduce you Nicholas Roemmelt!
Congratulations, you're the March PhotoPiller of the Month, how does it feel?
Wow, it's been a big surprise for me as I' ve heard the news. I feel honored that you guys like this picture as much as I do. It's my favorite pic from my last trip to Iceland.
Tell us a little bit about you. What's your story?
To cut a long story short, I am a photographing dentist living in Tyrol in the heart of the Alps with my wife and our two dogs. 12 years ago I started to photograph the stuff I was experiencing during our hikes in the mountains and somehow people started loving the stuff I was photographing and the style I was presenting my pictures.
So I turned to be a pro last year and haven't regret it so far.
What's your favourite beer?
"King Ludwig dunkles Hefe Weizen"... an extremely tasty bavarian beer you should try if you ever happen to come to Bavaria. You won't get it on the Oktoberfest though. It's way too good for the Oktoberfest.
What's your favourite PhotoPills t-shirt?
It´s the Plan and Pray one in black. It's exactly my mantra.
Where are your headquarters?
In the heart of the Alps, Tyrol. One of the most beautiful places you could live.
Why photography?
Why not? Hahaha, I was used to paint pictures before I encountered the advantages of photography. It's definitely much faster to take a shot than to paint an aquarelle. 
What's the story behind your legendary shot?
The Photographer on the picture is my good friend Niki Haselwanter (who besides is a past winner of the "Photopiller of the Month" contest, too). He was nearly blown away on that sanddune that night at gusts of wind with 25m/s. A big thank you to him for literally "freezing" right on top.
Blizzards kept on hitting the coastline in front of the Vestrahorn that night and we only had minutes to take our shots in between being sand and snow blasted. 
What PhotoPills tools did you use?
I used the Planner (as I always do) for checking the cardinal direction and finding the right spot. As well as for additional informations like the end of the astronomical dusk.
What equipment and settings did you use?
Gitzo tripod and ballhead, Canon 1 DX, Nikon 14-24mm ƒ/2.8 @14mm, ƒ/2.8, 15s, ISO 6400. 6 upright single shots stitched as panorama. 
If you had to choose one lens which one would it be and why?
If I only had to choose one single lens it definitely would be the Canon 11-24mm ƒ/4.0 L. Though not perfect for starscape photography because of the ƒ/4.0, the 11mm are just awesome. It is my favourite landscape lens. Pin sharp even at ƒ/4.0.
How would you describe your style?
Impressionistic landscape adventure photography.
How important is planning in your photography?
Is there anything else? What is photography anyway?
It´s crucial for your photography having done your homework. If you are a pro photographer like me as a part time job with very limited time, you cannot afford any mistakes when you come to a spot you haven't been before.
You still can pray but often won't have the time for anything else when the light is perfect. Photopills is the perfect planning tool for my photography. I already can plan everything at home virtually, weeks before I will visit that place. Only for the weather I still have to pray.
How important is editing in your final images?
As I was used to be a painter I still want to evolve a picture the way I was feeling at the spot.
Though I am not a composer and everything has been the way you can see on my pictures, post processing is my "brush" to develop the picture the way I have experienced and imagined the scene.
What inspires you and gives you such a great ideas?
There are a lot things that are inspiring me. First the nature herself. Strolling through nature with open eyes can be extremely inspirational. Then there are a lot of talented photographers out there who are a great inspiration to me.
A photographer that inspires you?
The style of Marc Adamus has probably been most inspirational for my photographic development. 
A book that has inspired you.
Lord of the Rings... you have to go through a lot of "shit" before you reach your goals and never should do this without your friends.
Say the first word that comes to your mouth and what you do, when bad weather ruins a legendary photo you had previously planned months ago...
Whining, whining, whining and then of course more planning the next spot.
Did you go to school to study photography?
Nope, I have a doctor's degree in dentistry.
Something you're still learning?
Yes! Not to whine that much when the weather is bad and is ruining a photo I had previously planned months ago.
I think we all keep on learning things all the time. My photography is continuously developing as I am learning new photographic or processing techniques, and I don't want to ever stop learning new things.
When I will think that there is no more to learn someday I will quit photography and restart painting pictures or collecting stamps.   
Can you briefly describe for the PhotoPillers your photographic workflow?
Scouting. Planning. Traveling. Hiking. Cursing like a sailor about the weather. Whining (a lot). Coming back again and again (until the conditions a perfect and I won't have to whine that much again). Find the right foreground.Taking the pictures. Drinking King Ludwig beer. 
What would you love photographing before you die?
Baffin Island! A very remote place in Canada with an archaic landscape, giant mountain peaks with sublime sounding names like Mt. Thor, Mt. Asgard and valleys full of wildflowers. The wildlife is amazing there.
And I want to photograph polar bears and wolves in their natural habitat before I die. Wildlife is my second passion next to the starscapes.
Are you a cat person or a dog person?
Errrr, dog person!
I love to hike the mountains with my two crazy dogs. They have already been with us on the glaciers and north of the arctic circle, never ever having enough from hiking. 
Are you a Mac or PC lover?
Mac rules! 
If you could have dinner with anyone, who would it be?
I think it would be the "roundup" of some of the mightiest men on the planet at the G7. I would love to kick some asses in order to strengthen the importance of the conservation of nature. Greed and raising volumes of sales won´t stop the climate change.
Your favourite film (movie) of all time?
Lord of the rings... somehow an inspiration for my style of photography.
If any, what music do you listen when shooting?
While shooting I only listen to the sounds of nature. But, back at home, stuff like Depeche Mode: "I am waiting for the night fall, when everything is bearable..." I'm a kid of the 80ies.
First thing you would do if you won the lottery?
Well, I would stop being a dentist and would be more of an ambassador for nature conservation and I definitely would shoot more pictures. Pictures can touch people and help to make a change.  
What would you like to be doing in 5 years from now?
Shooting more pictures...
Could you share one final piece of advice with the PhotoPillers?
"If you want to be a better photographer stand in front of more interesting stuff"... that's a famous quote from National Geographic photographer Jim Richardson.
I may add:  "interesting stuff, that has been better planned".
And the last question, if you had one wish...
I'd wish that people will stand together and make a change that we will be able to celebrate all 365 days: "Earth Day". We only have one planet and the next one is out of reach. 
Oh, one more... Where can we find you?
When I am not at my dental office you can find my out in the (Tyrolean) Alps, the National Parks of the USA or Scandinavia (the last places in Europe where you can still find wilderness).
Reach Nicholas on his website, Instagram and Facebook. 
Note: some links on this page are affiliate links. What does this mean? If you buy/rent using these links you're helping support us and it costs you nothing extra. Thank you for your support.