Q&A with Nadine Bernard, June PhotoPiller of the Month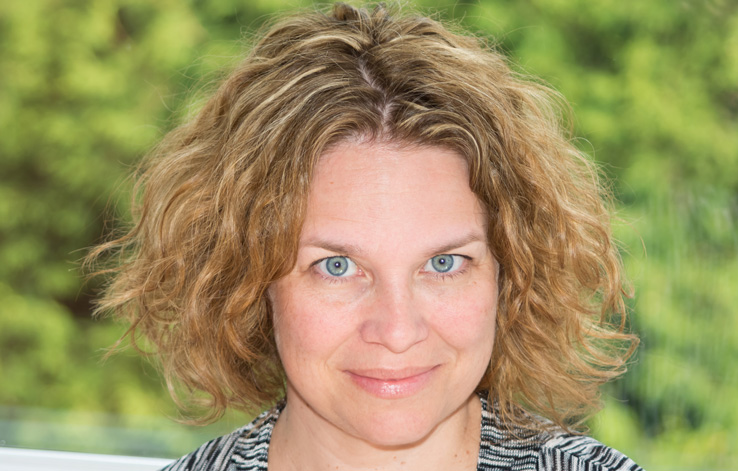 It's funny how Nadine Bernard defines herself as an amateur photographer. But for us, it's the June PhotoPiller of the month, the Sunmaster and the winner of $100 in the PhotoPills Awards.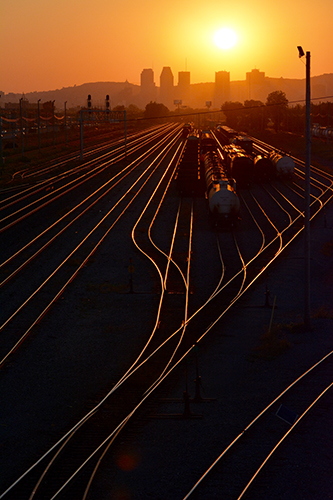 Also, a Big Congrats to the other two winners:
Congratulations guys!
And again, thank you to all the PhotoPillers who are sharing all these legendary photos with the whole Tribe via PhotoPills.
Congratulations, you're the June PhotoPiller of the Month, how does it feel?
Hard to describe, I am an amateur and there are so many beautiful pictures on your site... I  am very proud and motivated to continue! 
Tell us a little bit about you. What's your story?
I work as a manager and I found that taking photos was a good way out of the daily  stress and to express my creativity. I am curious and it gives me the opportunity to explore. I bought my dslr almost 3 years ago.
What's your favourite beer?
I don't drink beer.
What's your favourite PhotoPills t-shirt?
« Shoot until we die » (I am starting  to be like this...) or « Here comes the sun » 
Where are your headquarters?
Montreal, Quebec, Canada.
Why photography?
It allows me to be creative. It is also a great way to relax!
What's the story behind your legendary shot?
I was there to make a picture of Montreal skyline from an overpass near my home but when I saw the reflection of the light on the railway tracks, it changed my subject. You can plan but sometimes spontaneity makes a beautiful result! 
What PhotoPills tools did you use?
For this photo, I didn't use PhotoPills because I didn't know the app. I started using it in june. I think I will love the planner and sun functions. 
What equipment and settings did you use?
Nikon D5200 and 1250 ISO,  1/4000 , f/10, 86 mm 
If you had to choose one lens which one would it be and why?
The Nikon 18-200mm AF-S f/3.5-5.6G. Because I am in exploration mode  and I want large possibilities.
How would you describe your style?
I am still experimenting, I try to be creative :) 
How important is planning in your photography?
It is increasingly important to me. I am in learning mode and I missed some great opportunities. Photos that I could have taken if I had properly planned them.
How important is editing in your final images?
I haven't been doing it for a long time. I take my pictures in RAW (and still in jpg) for about 1 year and have acquired lightroom in the last few months. For the moment I mainly adjust the white balance and sometimes the exposure and the noise.
What inspires you and gives you such a great ideas?
Since I do photography, I see things in a different way.  Everything inspires me, whether the city, nature or the everyday things.
A photographer that inspires you?
A friend introduced me to the work of Peter Lick. I really like the style and the vibrant colors of his photos. 
A book that has inspired you.
"Le grand livre de la photographie" from Scott Kelby.  Every time I open this book, many ideas go right through my head!
Say the first word that comes to your mouth and what you do, when bad weather ruins a legendary photo you had previously planned months ago...
Ok! Now be creative ;) 
Did you go to school to study photography?
No, but I am curious and internet is filled with generous people who share their knowledge. (Besides books!) 
Something you're still learning?
Almost everything! But my next step is to learn how to make a great night photo. 
Can you briefly describe for the PhotoPillers your photographic workflow?
First, my equipement is always ready to go.
I have a list of "challenges". Some are planned and others are spontaneous images.
I sort photos in lightroom to preserve the best and I adjust if needed.
What would you love photographing before you die?
The landscape of  Iceland or a safari in Africa.
Are you a cat person or a dog person?
Definitely cat ;)
Are you a Mac or PC lover?
I'm a PC "user".
If you could have dinner with anyone, who would it be?
Alexandre Astier (just to understand how a person can be so talented).
Your favourite film (movie) of all time?
I feel like a kid when I watch to the series of Harry Potter...
If any, what music do you listen when shooting?
I like to listen the British group Muse. Inspiring :)
First thing you would do if you won the lottery?
First, to buy a full frame camera and go to Iceland or to a photo safari in Africa!
What would you like to be doing in 5 years from now?
More traveling!
Could you share one final piece of advice with the PhotoPillers?
Planning is important but we must keep part of spontaneity. Always be ready. I believe that good photos can be anywhere (even next to a highway ;-) ). Everything is in the eye of the one who holds the camera!
And the last question, if you had one wish...
Live long and healthy!
Oh, one more... Where can we find you?
 On Flickr and since June on Instagram.
Note: some links on this page are affiliate links. What does this mean? If you buy/rent using these links you're helping support us and it costs you nothing extra. Thank you for your support.