Q&A with Michael Pistono, September PhotoPiller of the Month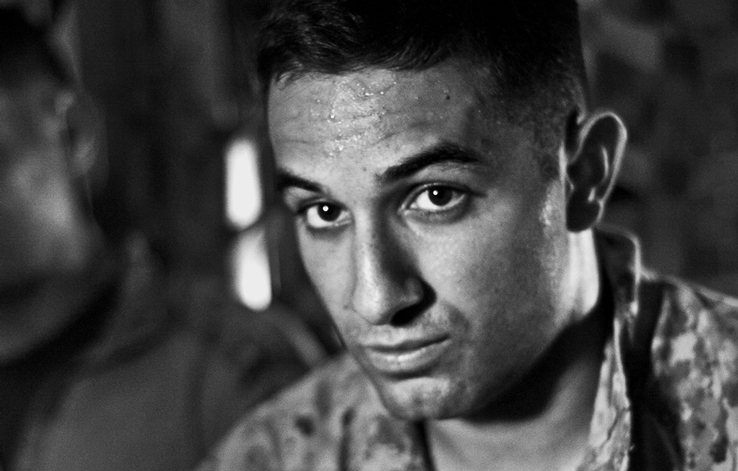 Hey PhotoPillers!
We're happy to introduce you Michael Pistono, September PhotoPiller of the month, the Nightmaster and the winner of $100 in the PhotoPills Awards.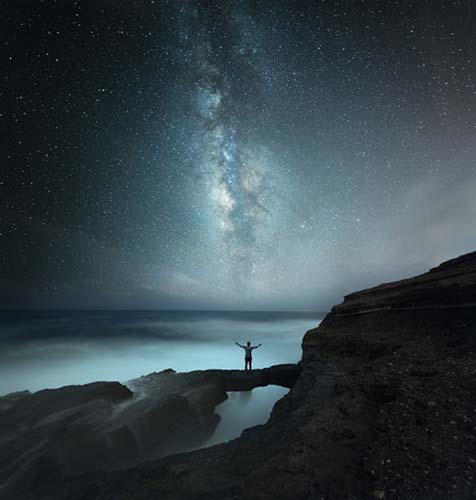 Also, a Big Congrats to the other two winners:
Congratulations guys!
And again, thank you to all the PhotoPillers who are sharing all these legendary photos with the whole Tribe via PhotoPills.
Congratulations, you're September PhotoPiller of the Month, how does it feel?
I'm honored. It feels incredible! I was able to plan and execute a ton of awesome shots through the app and I feel that I owe my experiences shooting the night sky to PhotoPills.
If I hadn't been able to plan these shots in advance, I never would have known that I could have done these things at all. So many great nights have been had thanks to you guys and I am very appreciative.
Tell us a little bit about you. What's your story?
I'm a semi-professional photographer, former infantry Marine and caffeine enthusiast.
I picked up a camera about seven years ago when I realized that I'd be going away to the military and it turned out to be one of the better decisions that I've made in my lifetime.
I was fortunate enough to be stationed in Hawaii and I took advantage of the incredible landscape whenever I got the chance. It's such a beautiful place with an incredible geography, and dark skies if you know where to look.
When I decided that I would give night photography a try, I didn't know where to begin and the PhotoPills app really gave me a chance to see what could be done.
I've since moved back to the New York city with my wife and am really excited about the new experiences that await. I recently started a new job at an extremely large and well-known photo and video retailer in the city and I get to talk to photographers and help them out with their gear all day!
What's your favourite beer?
Tough call. I've always been a huge fan of Dogfish Head 90-minute IPA, but lately I've been grabbing up Sierra Nevada Pale Ale out of convenience and it's grown on me.
What's your favourite PhotoPills t-shirt?
Love the Supermoon Tour shirt! 
Where are your headquarters?
Home base is in Bronxville, New York.
Why photography?
I've always been a creative person and I've always been an outdoorsy person. I guess landscape photography falls naturally in there somewhere. I love having an extra incentive to hike to a new spot and to stay up late and see the stars.
What's the story behind your legendary shot?
The hike out to the rock bridge is just long and steep enough to be a pain. I had actually tried to get this shot several other times, but the skies in Hawaii are always some kind of cloudy.
I got lucky on this night and caught about an hour of cloudless skies after waiting around so I jumped on the opportunity. 
What PhotoPills tools did you use?
The Planner is my go-to when I am trying to figure out which direction I need to shoot in, on what date and at what time.
The ambient light from the moon can be the difference between a visible or invisible galactic center. And since a lot of the shots I take involve long hikes, I need to identify my windows of opportunity as well as eliminate as many variables as possible beforehand.
I don't like to leave much to chance. I've been to spots where you can see the galaxy with the naked eye one night and not see anything at all a few days later.
What equipment and settings did you use?
I've shot with many different systems in the last two years. For a while, I was using a Sony A7r and various native/third party lenses, but when I started to shoot events as well, I decided to switch back to DSLR cameras for the improved autofocus, lens ecosystem, and high frame rate.
I had a pretty kick-ass setup for shooting weddings: two Nikon D3s bodies and a 35mm and 85mm 1.4 set of lenses
When I made the move back to the east coast, I had to do sell some gear to pay the bills and am currently using a Nikon D800 and Tamron 15-30mm 2.8.
In terms of settings, I shoot between 3200-4000 ISO and at as wide of an aperture as possible. Shutter speed is determined by dividing 500 by the length of the lens I'm using. I shoot in RAW, so white balance is set to auto and corrected in Lightroom if need be. 
If you had to choose one lens which one would it be and why?
My favorite lens is the Tamron 15-30mm 2.8.
It's sharp right out the the corners and well-corrected for coma so it can be used day or night. It also has a built-in image stabilizer! I was always a prime lens guy, but the Tamron has changed my mind.
It is big and heavy and can't use filters without an external filter holder, so take that into account if you're looking to make a purchase.
How would you describe your style?
I like to create images that seem surreal; something to help escape the real world. 
How important is planning in your photography?
Planning is vital to my process, especially for night shots.
When you shoot the Milky Way, you have to contend with the moon phase, light pollution, time/date on top of getting to the location itself and the weather.
If I left these shots up to luck, a lot of them would never have happened. 
How important is editing in your final images?
Editing is crucial. A lot of my shots involve multiple exposures for foreground and sky as well as stacking and panoramic shots. None of that would be able to come together without post-processing.
What inspires you and gives you such a great ideas?
I am inspired by the world around me.
I do a lot of hiking, so when I see something I like, I grab a few iphone shots and shoot an azimuth so that I can go to the Planner and determine the best time to come back at night. 
A photographer that inspires you?
Michael Shainblum got me into shooting at night and I learned a ton through his tutorials.
A book that has inspired you.
The book that has changed my life the most would probably be Into the Wild by John KaKrauer
It encouraged me to head into the mountains and get away from the cages we build for ourselves.
I quit my job at a large financial organization and enlisted in the Marine Corps shortly after reading it.
Best decision I've ever made. 
Say the first word that comes to your mouth and what you do, when bad weather ruins a legendary photo you had previously planned months ago...
It's not a nice word.
Did you go to school to study photography?
I have learned a lot from Youtube and from various tutorials done by some of the bigger names in photography now.
Something you're still learning?
I'm still trying to master the basics!
I have to take a step back from the shots I'm taking and ask myself "Is this the best composition?" still.
I get so excited when I'm at a location with the right conditions that sometimes I rush and forget the fundamentals.
Also, there is always something to learn in Photoshop, it's such a huge program with tons of tricks and features. I just figured out HDR and bracketing a few months ago too!
Photography is definitely a journey. 
Can you briefly describe for the PhotoPillers your photographic workflow?
If I don't take a shot randomly that just turns out the way I want it to (it happens sometimes!), I will start by looking at a piece of terrain that I want to use as my foreground.
Once I've identified a potential location, I will go to the Planner and figure out which dates will be best for the composition that I'm seeing in my head and at what time of night the galaxy will be lined up properly for the shot.
I will generally try to get there when the sky is darkest, but I pick secondary and tertiary shooting dates as well in case of bad weather.
As the shoot date approaches, I will check the weather report to see if there will be cloud cover.
I try to get to the location before sunset so I don't have to hike in and get set up in the dark, and I'll start shooting at dusk.
I've been trying out bracketed exposures for the foreground just before the end of civil twilight and then waiting for the milky way to come out a bit later to expose for the sky.
Once I have everything I need, I also do a few exposures of everything all at once, just in case.
After hiking out, I'll organise what I need to in Lightroom, combine HDR foregrounds, send the sky layers to Photoshop for stacking, then put everything together and tweak as needed.
I usually do the most adjustment with the "Curves" tool as it allows you to cut out light pollution as well as brighten and darken certain bands of light.
What would you love photographing before you die?
I have a long list of places to go: Iceland, the Canadian Rockies, New Zealand, Patagonia, as well as a long list of places here in the US.
There's a lot to see and I hope I can squeeze it all in.
I'd love to explore some places that haven't been seen as much also! Slovenia and Eastern Europe have some incredible mountains as well as Scandinavia. 
Are you a cat person or a dog person?
I'm a dog person, but my wife and I have two cats; one of which may or may not be the spawn of Satan.
Are you a Mac or PC lover?
Mac please. I tried doing some editing on my Mom's Lenovo and it was an exercise in self-discipline just to not throw it against the wall as hard as I could.
The trackpad felt like it was made of sandpaper, the screen was terrible and the user interface is not made for editing high-res photos at all. 
If you could have dinner with anyone, who would it be?
General Smedley Butler.
He saved the U.S. from a plot by the ultra-wealthy to overthrow the government and install Fascist politicians in the 30s.
He received the congressional Medal of Honor TWICE and wrote a book called "War is a Racket" when he saw the big picture.
Great man. Look him up.
Your favourite film (movie) of all time?
Stranger Than Fiction or Interstellar.
If any, what music do you listen when shooting?
I don't listen to anything while I'm out shooting, but on the way there and back, I'm a big fan of live Dave Matthews Band, Brand New, Tool, and Classic Rock. 
First thing you would do if you won the lottery?
Pay off all the debt my wife and I have and immediately travel.
What would you like to be doing in 5 years from now?
Taking pictures, climbing mountains and flying planes.
Maybe practicing law. I don't know. Being debt-free comes first!
Could you share one final piece of advice with the PhotoPillers?
Educate yourselves. The world is getting smaller and we will be inheriting the problems that those in charge right now are creating with their selfishness. 
And the last question, if you had one wish...
I'd become a pilot.
Oh, one more... Where can we find you?
I am on Instagram. And also on my website.
Note: some links on this page are affiliate links. What does this mean? If you buy/rent using these links you're helping support us and it costs you nothing extra. Thank you for your support.