Q&A with Joanna Scott, October PhotoPiller of the Month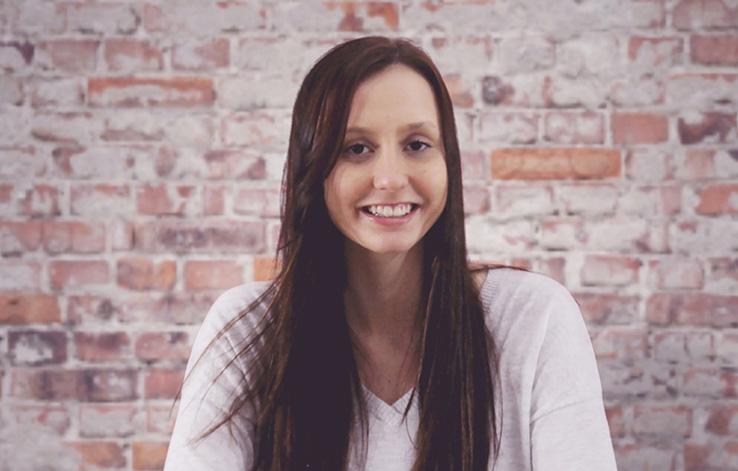 Hey PhotoPillers!
We're happy to introduce you Joanna Scott, October PhotoPiller of the month, the Nightmaster and the winner of $100 in the PhotoPills Awards.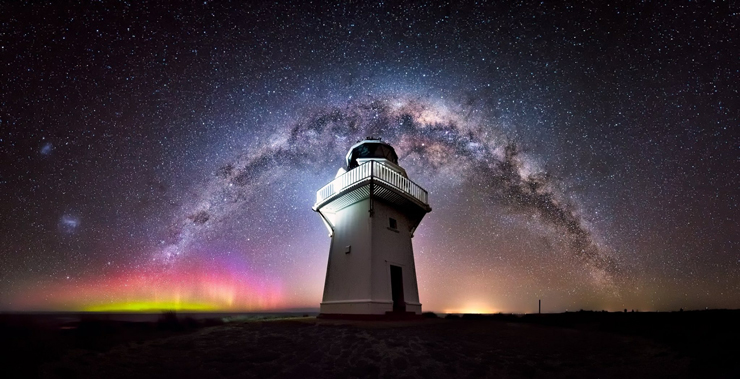 Also, a Big Congrats to the other two winners:
Congratulations guys!
And again, thank you to all the PhotoPillers who are sharing all these legendary photos with the whole Tribe via PhotoPills.
Congratulations, you're October PhotoPiller of the Month, how does it feel?
It feels awesome! It would be very difficult for us to get the images that we want without PhotoPills, so it's great to hear you guys are enjoying them!
Tell us a little bit about you. What's your story?
I'm a 23 year old digital marketing consultant originally from Australia, but I moved with my partner in March this year to New Zealand so we could pursue photography which we both love. We started doing astrophotography in about April of this year and we created South of Home photography, so we could share our images with family and friends. But it has been great to see people from all over the world enjoying them as well! Hopefully we can continue to improve as time goes on and in an ideal world we would love to pursue photography full-time!
What's your favourite beer?
I'm not a beer drinker but I love a cider every now and then!
What's your favourite PhotoPills t-shirt?
The Imagine. Plan. Shoot. t-shirt is definitely my favourite!
Where are your headquarters?
I am currently based in Queenstown, New Zealand.
Why photography?
Back in early 2015 my partner and I started to spend a lot time hiking and exploring the national parks in our area. We were blown away by how beautiful the landscape was and we wanted to start capturing the incredible places we were visiting. We wanted to have something tangible to look back on as the years went by and remember the good times we had just being outdoors and enjoying nature.
What's the story behind your legendary shot?
The Waipapa lighthouse is an iconic southland location. It is perfect for seeing the Milky Way and the aurora and we had the plan to capture the milky way rising out of the southern lights and over the top of the lighthouse. On the day we knew the milky way was in the right position and the aurora was forecast to appear at some point during the night so we decided to make the trip to get the shot we wanted. We arrived in the late afternoon, chose our composition and waited. When the sun finally went down, the stars and the aurora lit up the sky. It was one of those rare occasions where everything went to plan.
What PhotoPills tools did you use?
We always use the Night AR feature to plan our Milky Way shots. It allows us to see exactly where the Milky Way will be at any time of the year and the fact that it overlays the core over the location in front of you means you get a clear picture of how your shot could turn out. It is incredibly valuable to us and we would have a very difficult time getting the shots we wanted without it.
What equipment and settings did you use?
We used a Nikon D810 with a Samyang 14mm f/2.8 locked down on a tripod. The settings we used were ISO8000, at f/2.8 with a 20 second shutter speed.
If you had to choose one lens which one would it be and why?
Definitely the 20mm f/1.4 Art series by Sigma, we regularly use the 35mm version of this lens and it is the best astro lens we have ever used by a mile. At f/1.4 it is a light vacuum and it allows us to get very detailed foregrounds even in a pitch black environment. It would be nice to have the 20mm for a much wider FOV which would reduce the amount of shots we need for our panoramas and would reduce the amount of focus stacking that we need to do in post to get a sharp image.
How would you describe your style?
This is a difficult one to answer as I think we are still finding it, ideally we would like our images to have an otherworldly feel to them.
How important is planning in your photography?
Planning is the most important part of shooting the Milky Way. In New Zealand the season runs from February to October and it's position in the sky is constantly changing. We track the Milky Way using PhotoPills and we always find our locations during the day so we can easily see if there are any interesting compositions.
Once you have your location organised you have to use Night Augmented Reality to find out what date and time the milky way will be in the correct position and when there is little to no moon. Once you have your date and time you have to hope that the weather is clear so that you can get the shot you are after.
As there are so many variables at play that are outside of your control it can take months of trying before you get what you want, but in the end it is totally worth it! Just enjoy the experience and have fun being outdoors, even if you don't get anything!
How important is editing in your final images?
Editing is really important when shooting astro. To get the best view of the stars you need to be in an area with very little light pollution so everything is extremely dark. When you are shooting in these conditions you are pushing your gear to it's limits so there will be a lot of things that you will need to fix in post. A couple of the biggest hurdles will be digital noise from shooting at extremely high ISO's and recovering enough foreground detail to see the landscape clearly.
What inspires you and gives you such a great ideas?
The landscape here in New Zealand really inspires us the most, once you see it you just want to immerse yourself in it as much as possible. It would have to be one of the most beautiful countries on the planet without a doubt. It also has some of the darkest skies, so it really has the perfect combination of everything you need to do astro. 
A photographer that inspires you?
Michael Shainblum for sure, he was one of the first photographers that I came across when getting into photography and his images are some of the best in the world in my opinion.
A book that has inspired you.
I'm not a huge book person but the photography documentary the salt of the earth which recounts the career of Sebastiao Selgado made me appreciate how powerful photography can be.
Say the first word that comes to your mouth and what you do, when bad weather ruins a legendary photo you had previously planned months ago...
Not sure if I can say it here but it would probably start with a capital F... Bad weather is bound to show up eventually and there is nothing you can do about it except have a laugh and try again next time.
Did you go to school to study photography?
No I learnt from trial and error, google and youtube.
Something you're still learning?
Photoshop, I don't think the learning ever stops with that software, the techniques are endless.
Can you briefly describe for the PhotoPillers your photographic workflow?
Once we have our images we start by doing camera raw adjustments, we then stitch the images using autopano giga, we then make tone and colour adjustments in photoshop, clean up the noise as much as possible, add some sharpening and export it. We then leave the image for a couple of days and have a look at it again with a fresh set of eyes to see if we missed any flaws or overdid anything.
What would you love photographing before you die?
I would love to spend a Milky way season road tripping between America's national parks.
Are you a cat person or a dog person?
Dog person for sure!
Are you a Mac or PC lover?
Mac all the way!
If you could have dinner with anyone, who would it be?
That's a tough one... I have so many photographers that I would love to meet: Elia Locardi, Marc Adamus, Max Rive, Michael Shainblum, Ted Gore... the list goes on! 
Your favourite film (movie) of all time?
The Lord of the Rings!
If any, what music do you listen when shooting?
We don't listen to any music while shooting, we don't even talk really... we like to have no distractions in case we make any mistakes.
First thing you would do if you won the lottery?
Travel the world taking photos!
What would you like to be doing in 5 years from now?
I would love to being doing photography full-time. There would be nothing better than earning a living while following your passion. 
Could you share one final piece of advice with the PhotoPillers?
Do what you love, find a style of photography that you enjoy more than any other and just go for it. You will have no regrets, I can honestly say that relocating to New Zealand and pursuing photography has been one of the best decisions I have ever made.
And the last question, if you had one wish...
Free camera gear for life haha, Nikon if you are reading this...
Oh, one more... Where can we find you?
You can find us on Facebook and Instagram.
Note: some links on this page are affiliate links. What does this mean? If you buy/rent using these links you're helping support us and it costs you nothing extra. Thank you for your support.