Q&A with Jesús Alcántara, December PhotoPiller of the Month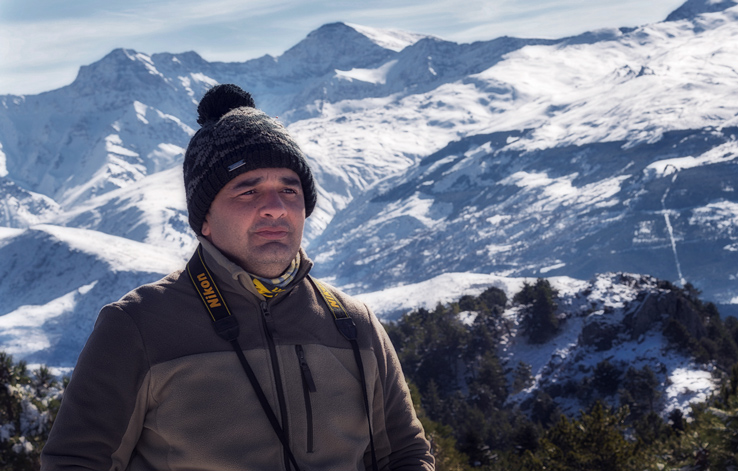 Hey PhotoPillers!
We're happy to introduce you Jesús Alcántara, December PhotoPiller of the month, the Nightmaster and the winner of $100 in the PhotoPills Awards.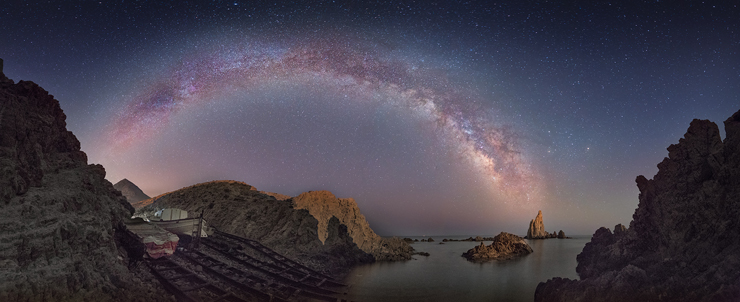 Also, a Big Congrats to the other two winners:
Congratulations guys!
And again, thank you to all the PhotoPillers who are sharing all these legendary photos with the whole Tribe via PhotoPills.
Congratulations, you're December PhotoPiller of the Month, how does it feel?
It's a huge satisfaction. You've given me the opportunity to belong to this community and to share the same passion with fantastic photographers that also use PhotoPills. An essential app for planning my photo escapes.
Tell us a little bit about you. What's your story?
I am 44 years old and lucky to have been born in Granada. I am married to a wonderful woman and I have 3 daughters who are my guide. I have been in photography since I was 14 years old, when my father gave me an old reflex of the brand Voighlander.
I didn't shoot for many years, but 4 years ago I started shooting again. And now it's a part of my life.
What's your favourite beer?
Special Alhambra 
What's your favourite PhotoPills t-shirt?
Easy, I've already decided and I actually bought it: The Lightmeter-man! 
Where are your headquarters?
Granada, Spain. 
Why photography?
As I told you before, I started very young. And I've always been very interested. It's hard to say with just words. I have the feeling to be creating something, transmitting something: mood, cold, warmth, dreams. To transmit what I'm feeling when I'm shooting and when I'm processing the image.
Photography also gives me peace. It's a way of getting relaxed.
Add on top the feeling to be closer to this world and nature… ¿Do you konw the word that describes all this feelings?
What's the story behind your legendary shot?
Recently, I discovered night photography and, specially, Milky Way photography. And I wanted to shoot something here. So I mixed the Milky Way with the landscape to create something different.
I had seen many pictures of this place, but I wanted to push in a different direction. I wanted the Milky Way arching in the scene, with the galactic enter just over the main volcanic rock formation.
Of course, PhotoPills was key for the planning.
Then, I only had to wait for the boats to help with the composition.
What PhotoPills tools did you use?
The Planner and the Night AR are essential tools.
What equipment and settings did you use?
I used my camera Nikon D810 and my lens Nikkor 14-24mm f/2.8, the Sirui k30x ball head and the tripod Benro Carbon fiber COM37CL.
If you had to choose one lens which one would it be and why?
It's not easy to choose just one because it depends on the kind of photography you want to shoot. I also shoot birds and macro, but if I had to choose just one lens, I'd go for the Nikkor 14-24mm f/2.8.
There is not much to say about it. It's incredibly sharp, awesome at the edges. Everybody knows how good it is.
How would you describe your style?
I'm still looking for my place. I want my photos to transmit. I want the viewer to feel at least a little bit of what I felt when taking the photo. If one day I manage to do that, that will be my style. 
How important is planning in your photography?
In this type of photography, planning is key. Even when you plan every detail to capture the shot I want, nature can be very tricky. I cannot imagine it without planning.
Luck is always a factor that's there, but it plays on your favor when you have a plan.
And here, PhotoPills makes our lives much easier as photographers. It's become an essential tool for any photographer.
How important is editing in your final images?
In other types of photography, I don't edit that much, but in landscape photography, processing the images is essential. I always keep the real essence of the scene tough.
Editing helps to get the feelings of the photographer across.
What inspires you and gives you such a great ideas?
What I love about photography is the desire to go always a step further that awakes in photographers. One minute you can take the best shot of a place and the next minute you're thinking how to improve it. This desire for improvement makes you keep moving forward.
A photographer that inspires you?
I prefer "photography" rather than Photographers but I have to admit that there are many that deserve to be pointed out.
Michael Shainblum, Daniel Kordan, Enrico Fossatti, Michael Roemmelt, Marc Adamus and, of course, the spanish photographers Javier de la Torre, Jesús M. García, Juan Pablo de Miguel, Francisco Mingorance, José Benito and many more. 
A book that has inspired you.
There are many, it's hard to mention one. Besides, nowadays, thanks to internet, when we need inspiration, we have direct access to the work of many great photographers out there.
Say the first word that comes to your mouth and what you do, when bad weather ruins a legendary photo you had previously planned months ago...
The first one? Fuc... And then I go back to bed and enjoy the family time. 
Did you go to school to study photography?
No, I learn most of the time on my own. But I've also taken a few courses on certain topics. 
Something you're still learning?
Everything! What I love about photography is that it's impossible to stop learning. There is always a new technique to learn, improve your own point of view about it and improve in post processing.
Can you briefly describe for the PhotoPillers your photographic workflow?
I use two workflows. On the one side, in birds photography, macro, etc, I don't edit that much. I just use Capture NX to open the file and then I save the jpg file.
On the other side, in landscape photography, I spend more time processing my raws. I import the files to Lightroom to make basic adjustments. And then I go to Photoshop to edit the image.
Every photo needs something different. But a tool that is helping photographers a lot are the luminosity masks.  
What would you love photographing before you die?
There are too many... In the short term I'd love to discover Scotland and Island. 
Are you a cat person or a dog person?
None, I don't like pets. If I had to choose, I'd go for dogs.
Are you a Mac or PC lover?
Mac! No doubt about it!
After spending several years building PCs, I think the Mac is much better.
If you could have dinner with anyone, who would it be?
My wife!
Your favourite film (movie) of all time?
The Sixth Sense, The Shawshank Redemption , The Schindler's List... Not easy to choose one 
If any, what music do you listen when shooting?
None! I try to stay focused and undistracted. When you're alone with Nature, you can listen to its music.
First thing you would do if you won the lottery?
Pay the mortgage, like most of spaniards. Then, of course, to travel a bit.
What would you like to be doing in 5 years from now?
I'd love to do the same things I'm doing now, enjoy photography, without limitations and keep improving.
Could you share one final piece of advice with the PhotoPillers?
Enjoy, be passionate and love what you're doing. No matter if you're a hobbyist or a professional, we need to feel what we're doing and try to transmit it with our photos.
Photography is a long run, where you'll be continuously learning and exploring new ways. But if you do it with the heart, you'll achieve bigger goals.
And the last question, if you had one wish...
Health, work and to be able to enjoy photography. 
Oh, one more... Where can we find you?
On my page on 500px.
Note: some links on this page are affiliate links. What does this mean? If you buy/rent using these links you're helping support us and it costs you nothing extra. Thank you for your support.