New update! Sync and Backup Your Locations and Plans with PhotoPills 2.1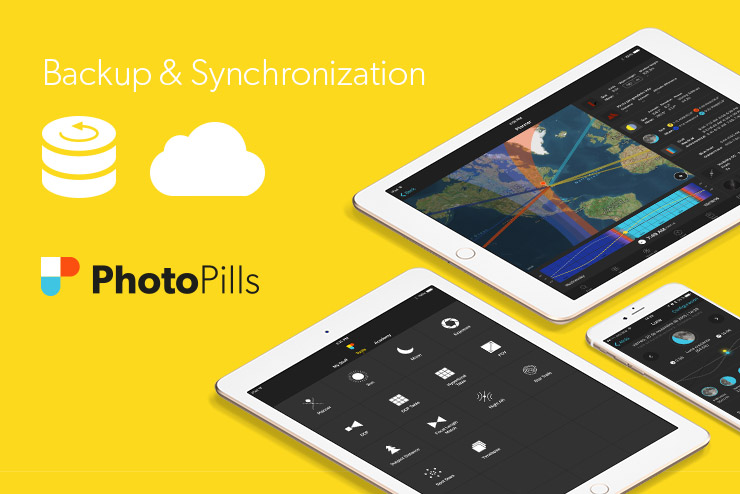 Since we launched PhotoPills 2.0 in November, many of you have asked us to add sync between iPhone and iPad. Well, it took us a bit more than expected but here you have it.
The second big improvement is the Backup button. Everybody is very jealous of the database of plans and locations. So, we've made creating a backup file easier than ever.
Keep reading and learn how to use these new options.
Synchronization between iPhone and iPad
To synchronize your plans and points of interest between iPhone and iPad using iCloud, just go to Settings in the menu My stuff and enable sync in both devices.
You need to log in to your iCloud account to be able to synchronize your data. On the Home screen, launch Settings, tap iCloud, and enter your Apple ID. Turn iCloud Drive on. If you don't have an iCloud account, tap Create a new Apple ID.
We strongly recommend you to create a backup of your Plans and POIs before proceeding.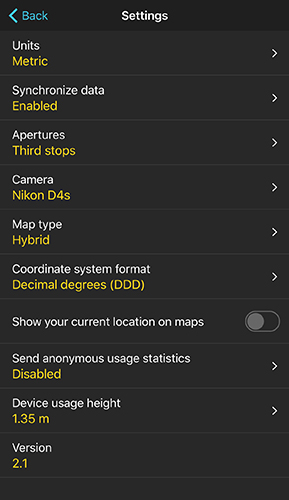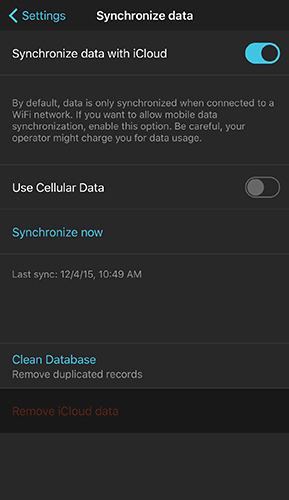 You have four more options in this screen:
Use Cellular Data: By default, data is only synchronized when connected to a WiFi network. If you want to allow mobile data synchronization, enable this option. Be careful, your operator might charge you for data usage.
Synchronize now: Force sync to start now.
Clean Database: All duplicated data in your database will be removed.
Remove iCloud data: Use it when you want to start sync over. It'll delete the database stored in iCloud so you can start sync from scratch.
Play safe, create a backup
The new Backup button will help you to easily create a backup file with your Plans and Points of Interest. You'll find it also in the menu My stuff.
Tap on the Backup button, choose what you want to include in the Backup KMZ file and tap on Start backup.
Then, choose to send the backup by email or save it in Dropbox or Google Drive for example. It'll depend on the apps you have installed. You can download the Dropbox and Google Drive apps from the App Store.
Finally, tap on Import backup to learn how you can easily import the backup file to PhotoPills.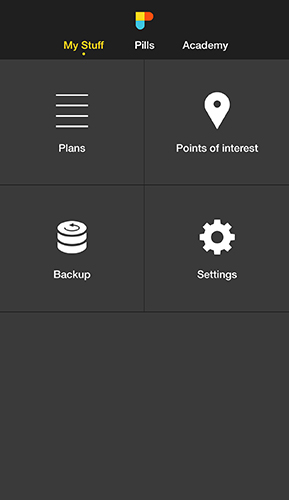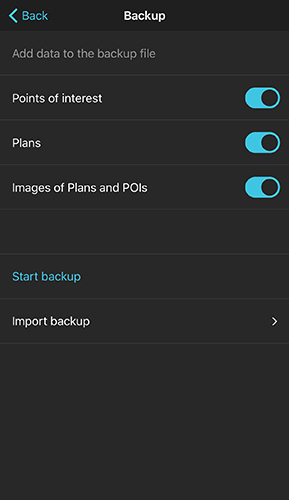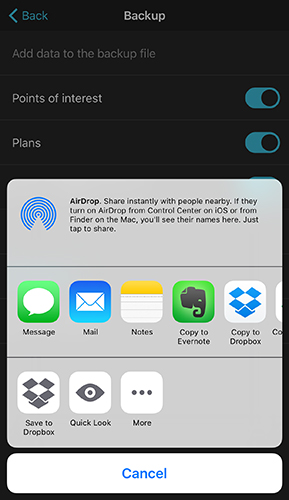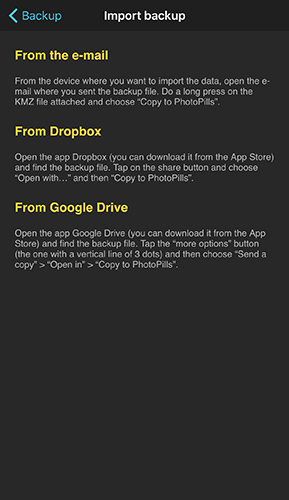 Please, contact us via info@photopills.com if you need further support or want to send us your feedback, good or bad, we love both!
Imagine.Plan.Shoot.!