New PhotoPills Update! Enjoy Vertical Calibration in the Augmented Reality (AR) Views and more...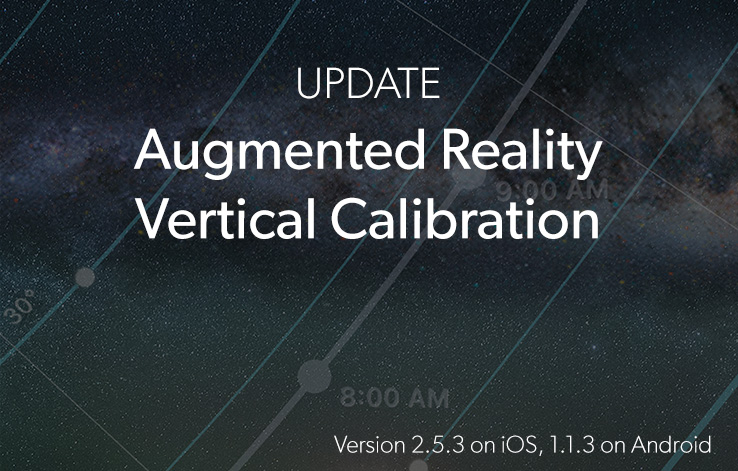 Update PhotoPills now!
Both the iOS version (PhotoPIlls 2.5.3) and the Android version (PhotoPills 1.1.3) include the following improvements:
Augmented reality: Allow vertical calibration in the augmented reality (AR) views to match your horizon. Combining horizontal and vertical calibration will improve the accuracy when planning a photo using the Augmented Reality views. Learn how to calibrate the AR views with this video.
Exposure calculator: Now you can tap the exposure table to set the exposure value (EV) of the scene you wish to photograph in the exposure calculator.
Timelapse calculator: Now you can tap the desired interval value on the interval table to set the interval time in the timelapse calculator calculator. 
New cameras: Canon PowerShot G1 X Mark III; Leica X Vario; Olympus Stylus VG-180; Panasonic Lumix DMC-G81, Lumix DC-G9; Pentax K-500, Q-S1; LC; Sony a7R III.
Bug fixes.
Thanks for your feedback and support.
Please, send us your feedback (bugs, tools you need) via info@photopills.com.
We'll keep improving!